Sunrise 'Mom'osa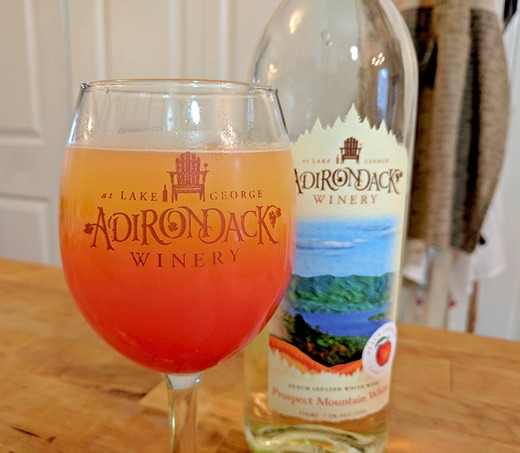 Recipe Date:
May 10, 2017
Measurements:
Imperial (US)
Treat your mom to this colorful and delicious Adirondack Winery twist on a classic mimosa!
Ingredients
Prospect Mountain White (Also great with Sunny Day or Lake Winds White)
Orange Juice
Orange Seltzer
Grenadine
Orange (for garnish - optional)
Directions
Add a few ice cubes to your favorite wine glass.
Fill glass with two parts Prospect Mountain White, peach-infused white wine (about halfway).
This recipe also tastes great with Sunny Day, our pineapple-infused white wine, or Lake Winds White, our mango-infused white!
Pour in one part orange juice and one part orange seltzer.
Slowly drizzle grenadine around the edge of glass, rotating the glass slowly as you go, and allow it to settle at the bottom.
Garnish with an orange peel twist or orange round and enjoy!