Tequila Sangria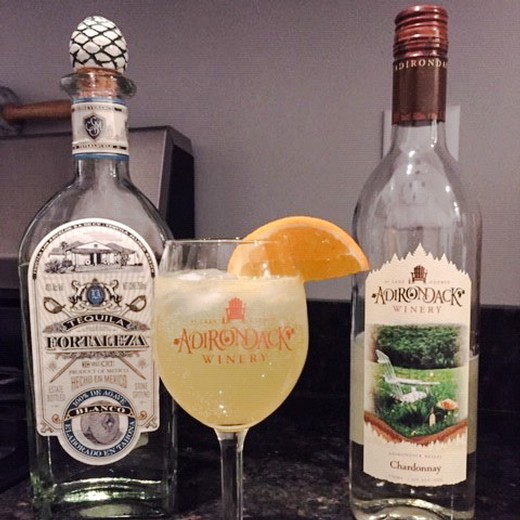 Measurements:
Imperial (US)
Citrus white wine sangria with a splash of Tequila! Perfect for Cinco De Mayo!
Ingredients
1 bottle Adirondack Breeze Chardonnay
2 lemons sliced into thin rounds
2 limes sliced into thin rounds
1 navel orange sliced into thin rounds
2 fresh mint leaves
2/3 cup agave nectar syrup
1/2 cup silver tequila
1/4 cup freshly squeezed lime juice
2 cups lemon-lime soda
Directions
Sangria Mixture:
1. Put the sliced fruit and mint leaves in a large pitcher and use a muddler or a spoon to mash together.
2. Add agave syrup, tequila, and lime juice to the mixture and stir.
3. Stir in 1 bottle of Adirondack Winery Unoaked Chardonnay.
4. Cover the pitcher and let sit at least 4 hours or up to 24 hours.
To Serve:
1. Split the fruit mixture among 8 glasses and fill each glass 3/4 of the way up with the wine mixture.
2. Top each glass off with lemon-lime soda and serve immediately!
Need to order some wine? Order anytime thru our online store! Click here to get started.