Tuscan White Bean Riesling Soup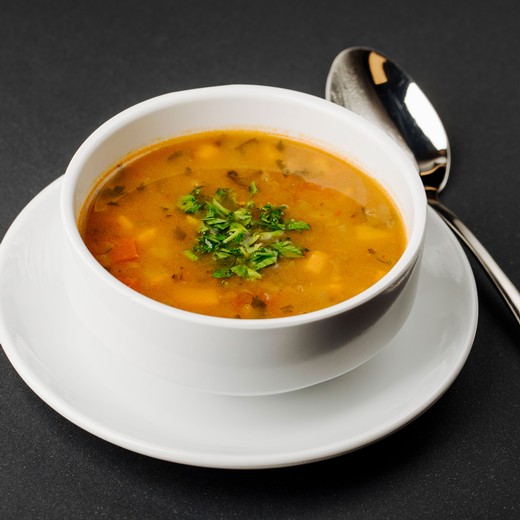 Recipe Date:
February 17, 2016
Measurements:
Imperial (US)
Ingredients
2 tbsps Olive Oil
1/2 lb Italian-style chicken sausage or Italian-style turkey sausage, casing removed
1 Onion, diced
1/2 cup dry white wine, we recommend Dry Riesling
1 carton (32oz) Swanson Tuscan Chicken Flavor Infused Broth
20 ozs Kale (about 1 bunch), cut into thin strips
1 can (about 15oz) white cannellini beans, rinsed & drained
2 tbsps Fresh Parsley, chopped
2 tbsps Parmesan Cheese, grated (optional)
Directions
*Recipe and image courtesy of Campbell's Kitchen adapted from their Swanson's Tuscan White Bean Soup recipe.
1 . Heat the oil in a 6-quart saucepot over medium-high heat. Add the sausage and cook until well browned, stirring often to separate meat. Pour off any fat.
2 . Add the onion to the saucepot and cook for 3 minutes, stirring occasionally. Add the Dry Riesling to the saucepot and heat to a boil, stirring to scrape up the browned bits from the bottom of the saucepot. Cook for 2 minutes.
3 . Stir in the broth and heat to a boil. Reduce the heat to medium-low. Stir in the kale and beans. Cover and cook for 10 minutes or until the kale is tender, stirring occasionally. Sprinkle with the parsley and cheese, if desired.