White Pizza w/ Chardonnay Butter Sauce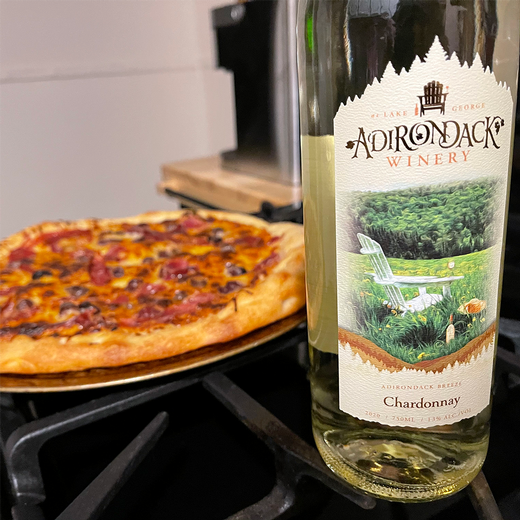 Recipe Date:
January 14, 2021
Measurements:
Imperial (US)
This delicious pizza is easy to make and tastes great with any wine of your choice - white or red!
Ingredients
1/4 cup Chardonnay
1/4 cup Flour
4 tbsps Salted Butter
1/4 cup Parmesan Cheese
1 Pre-Made Pizza Dough
14 ozs Part-Skim Mozzarella Cheese
Directions
Melt butter in sauce pan. Whisk in flour a little bit at a time. Add Chardonnay. Cook for a few minutes on low until the sauce thickens.
Stretch the dough on a pizza pan. Crimp the edges of the dough. Pour sauce into center of dough and spread across the pizza in circular motions with a spoon.
Add cheese and your favorite pizza toppings!
Cook in the oven for 12 minutes at 450 degrees Fahrenheit. Let cool and cut! Enjoy!