September 2019
Adirondack Balloon Festival
Thu, Sep 19, 2019 - Sun, Sep 22, 2019
Venue:
Queensbury, NY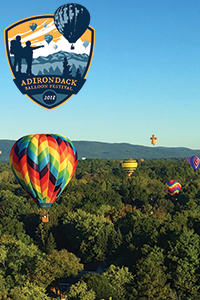 Adirondack Winery is the official wine sponsor of the Adirondack Balloon Festival!
Soar high in the sky for a breathtaking view of the Adirondacks that you will not get anywhere else.
The festival is a not-for-profit organization, which is very rare for an event of its size and stature. Funding for the event is raised by volunteers and the event would not be possible without the tremendous community support we receive. For what will now be its 47th year in 2019, the event remains open to the public, FREE OF CHARGE
Click here for the schedule of events!
October 2019
Making Strides Against Breast Cancer 3k Fundraising Walk
Sun, Oct 27, 2019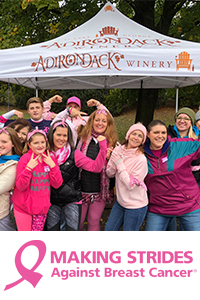 Our Annual Drink Pink Fundraiser culminates with this fun walk through Glens Falls for a great cause!
Walk with us - and join our fundraising team - at adkwinery.com/joinourteam
And learn how you can help us support Making Strides Against Breast Cancer of the Adirondacks here.
November 2019
Wine and Chocolate Festival at Saratoga
Sat, Nov 16, 2019
Venue:
Saratoga City Center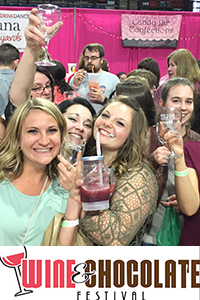 Visit us at the Wine and Chocolate Festival at the Saratoga City Center!
JOIN US, AS WE CELEBRATE GREAT WINE AND SWEETS FROM DOWN THE STREET AND AROUND NEW YORK!
Wineries and wine enthusiasts from across the region will gather for an unlimited sampling of dozens of fabulous wines of all styles and tastes. Then, buy bottles of your favorites, all for great prices!! We'll have distilleries and cideries too. All wine samples and the souvenir wine glass are FREE with your paid admission.
Shop your way through a fabulous selection of tasty nibbles and treats, chocolates, cheeses and sweets. Take a stroll through our Candy Bar and receive free samples from fabulous chocolate makers. You'll also get to take a "dip" at the chocolate fountain! Then get some serious retail therapy done. Browse through fantastic mini boutiques featuring jewelry, clothing and more.