Our Most Loyal Customers!
---
---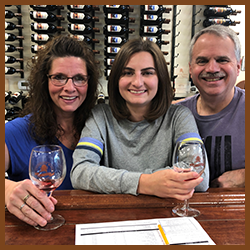 EASY to JOIN: After becoming a Case Club Member, just buy another 2 cases (24 btls) within a calendar year! (36 btls total).

EASY TO STAY: Just buy 3 Cases (36btls) using your discounts each calendar year... that will ensure your GOLD Benefits stay active year after year!

EASY TO ENJOY: We treat our GOLD Club Members like GOLD! We include lots of discounts, deals and freebies with your membership. We hope you use them to visit us often - whether in Lake George or by shopping online!

---

*
FREE Gift of the Month: Wild Red
Gold Club Members: Order 6 or more bottles of wine this month and you'll get a FREE bottle of our black cherry infused Wild Red!
This fan favorite has deep cherry flavors that really pop with the delicate Pinot Noir body and flavors of this wine! Click here to learn more.
Not seeing your free bottle add to your cart? Just give us a call at 518-668-WINE and we'll gladly help you!
Limit one free bottle per Club Membership per month.
---
GOLD Club Membership Benefits
FREE Wine Tastings for you & 3 guests (limit 1 session per month at one of our locations in Lake George or Queensbury). Click here to book yours!


GOLD Club Wine Discounts

12+ btls: 25% off in store / 15% off online + FREE Shipping
6-11 btls: 15% off in store / 5% off online + FREE Shipping
1-5 btls: 10% off in store / 0% off online + $15 Shipping
(Not to be combined with other bottle deals unless specified.)

Even More Tasting Upgrades during our Club Week events at the Tasting Rooms 4x per year!
FREE GIFTS and discounts during our Club Weeks.
FREE BOTTLE of our Featured Wine of the Month EVERY month w/ purchase! (Purchase requirements subject to change.)
FREE CALENDAR with purchase at the end of the year. Our famous wall calendar features photography of your favorite spots in the Lake George region taken by our customers!
ACCESS to our Gold Club Member Facebook Page - share your photos w/ us and others who love our wine!
SPECIAL FREE GIFT from our owners for customers who buy 72+ bottles per year!
VIP TREATMENT: We roll out the red carpet for our Club Members - literally! Come see us at the Tasting Rooms and we will give you the VIP treatment you deserve!
DIRECT LINE to our Club Manager, who you can reach directly at 518-668-WINE ext. 22 or email club@adirondackwinery.com.
THE FIRST TO KNOW about New, Limited-Edition and soon-to-be Discontinued Wines!
---
---

---
WINE SHIPPING FAQ's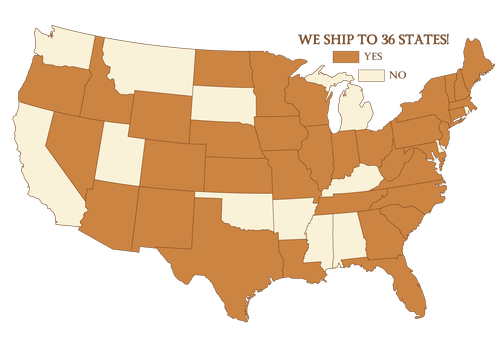 Adult (21+) MUST show photo ID at Delivery!
Ship where recipient spends most of weekdays 9a to 5p - unsuccessful delivery comes at a cost.