We're Growing & Expanding!

We have officially broken ground on a new production facility at our Queensbury Headquarters! When it's complete, it will have a brand new tasting room and event space and more importantly, the ability to make 3x more wine than we can now!
CLICK HERE TO WATCH A VIDEO FROM OUR GROUNDBREAKING CEREMONY IN OCTOBER 2021
At the same time, our Lake George and Bolton Landing Tasting Rooms are ramping up for the busy season and we will be back doing outdoor tastings under tents at our Queensbury location, too!
This expansion means that we will need to find ways to make and sell all the wine that we will finally have space to make to meet customer demand! This means that we need smart, ambitious people that want to work hard with us to make and sell all this wine! At Adirondack Winery, you are NOT a number! Your contribution counts!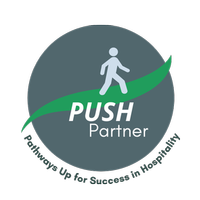 Currently, we have open positions in Tasting Rooms, Marketing, and Wine Production. Not your field but like the idea of getting with a growing company? Get in on the ground floor, work hard and create opportunity with us - as we grow we will have the need for new positions in tasting rooms, events, marketing, sales, wine making, management, operations and more!
For Full Time Employees, Adirondack Winery offers medical, dental and vision benefits; 401K w/ matching; PTO and Holiday Time; 1 bottle of wine per week, employee discounts and more!
For Part Time Employees, we offer competitive wages, flexible schedules, 30% off wine, bonus rewards for meeting goals, and more!
Click here to read the Post Star article about our expansion plans.
---
Join the Adirondack Winery Team!
We're looking for people that embody our Company's Core Values... Do you?
If so, email us to tell us how... include your impressive resume and best cover letter while you're at it!
Tasting Room Associates are the first face of our business. You welcome our customers into our Tasting Rooms in Lake George, Bolton Landing, and Queensbury with a smile and building budding friendships with our customers, with the goal of finding the right wines for their palate to take home with them! Click here to view this position, and apply, on Indeed.
The Customer Service/Administrative Assistant assists the Club Manager with the daily operations of our Front Desk at our Headquarters. This position contributes greatly to the continued growth of revenue for the Company and plays an important part in building a team with strong customer service and selling skills, keeping operations running smoothly, according to our policies and procedures. Click here to view this position, and apply, on Indeed.
Adirondack Winery is seeking an Event Manager to oversee, organize and execute the Adirondack Wine & Food Festival (June 25-26, 2022; Annual Event; 7,000+ ppl; 100+ vendors, Lake George, NY) with the goal of maximizing revenue, profits, and attendee satisfaction. You'll ensure this annual event is successful and cost-effective, paying attention to budget and time constraints. An event manager is, above all, a project manager who understands marketing and promotion techniques. We want to see enthusiastic candidates with fresh ideas and the organizational skills required to not leave anything about this much-anticipated event to chance. This is a full-time, salaried year-round position; with 3+ weeks vacation in the Summer! - A HUGE perk in our tourist-driven region! Additionally, it includes Bonus Pay related to festival profits and sales at Off-Site festivals. Click here to view this position, and apply, on Indeed.
Adirondack Winery is seeking an ambitious, hardworking team member to help create its handcrafted, award-winning wines. This position puts you right where the magic happens and is an excellent opportunity for someone with experience or education in craft beverage making and mechanical aptitude for maintaining and repairing equipment. Commercial winemaking experience preferred. Click here to view this position, and apply, on Indeed.