200% Growth & We're Just Getting Started!

Adirondack Winery has experienced over 200% growth over the past 5 years, and we are about to embark on our biggest growth opportunity yet!
That's where you come in! Join us as we take our next step!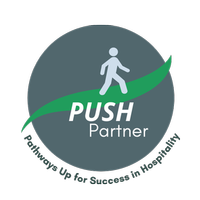 ---
This spring, we will open our all-new Tasting Room and Winemaking Facility in Queensbury. Here we plan to triple our winemaking production and offer events unlike any other in the region! Does that sound like something you'd like to be a part of?
Currently, we have open positions in Tasting Rooms and Events. Not your field but like the idea of getting with a growing company? Get in on the ground floor, work hard and create opportunity with us - as we grow we will have the need for new positions in tasting rooms, events, marketing, sales, wine making, management, operations and more! At Adirondack Winery, you are not just a number; your contribution counts!
For Full Time Employees, Adirondack Winery offers medical, dental and vision benefits; 401K w/ matching; PTO and Holiday Time; 1 bottle of wine per week, employee discounts and more!
For Part Time Employees, we offer competitive wages, flexible schedules, 30% off wine, bonus rewards for meeting goals, and more! Click here or scroll past the openings below to find out why Adirondack Winery is a great place to work!
Click here to read the Post Star article about our expansion plans.
---
Join the Adirondack Winery Team!
We're looking for people that embody our Company's Core Values... Do you?
If so, email us to tell us how... include your impressive resume and best cover letter while you're at it!
Controller (Full-Time, Salaried)
The ideal candidate would be high energy, A-type personality that is driven to achieve in their career and takes great pride in their work. If you have worked with a small and fast-growing, family-owned business in the past and had a hand in their growth, we would love to talk to you. We are looking for a candidate who is comfortable building upon our current financial procedures. Click here to view this position, and apply, on Indeed.
The Tasting Room Manager promotes a sales culture to build productivity and develops Tasting Room Retail Sales Associates for future growth through hiring and developing great people. Provide leadership to achieve or exceed budgeted sales, payroll, and controllable expense goals. Effectively manage store operations, maintain appropriate inventory levels, and visual merchandising standards. Click here to view this position, and apply, on Indeed.
Adirondack Winery is seeking an Assistant Manager of our brand-new Queensbury Tasting Room whose focus is on Special Events. The ideal candidate for this position is a self-starter with initiative that has excellent customer service, sales, creativity, problem-solving, organizational, and supervision skills; combined with a professional, outgoing, and energetic personality. Click here to view this position, and apply, on Indeed.
This full-time position includes the maintenance of our Lake George Tasting Room and headquarters in Queensbury. Preferred skills include painting, minor plumbing and electrical repairs, preventative maintenance, parking lot care & safety and more. Click here to view this position, and apply, on Indeed.
Coming Soon:
Assistant Manager, Lake George Tasting Room
Lead Tasting Room Associate (4 Supervisory Positions)
Tasting Room Associates (Several Part Time Positions)
If you would like to be considered for any of these positions, please click here to submit your resume.
---