New Queensbury Winemaking Facility and Tasting Room Coming This Spring!
Have you heard that Adirondack Winery has broken ground on a new 14,000 square foot winemaking facility and Tasting Room at the site of our Queensbury headquarters?
Construction began in September 2021, and on Oct. 7th, 2021, we had a groundbreaking ceremony at the site. We were joined by New York State Senator Dan Stec, New York State Assemblyman Matt Simpson, and over two dozen additional local officials and leaders of the ADK business community to help us celebrate what's to come in just a few short months.
We've come a long way since we were founded in 2008 by lifelong lovers of the Adirondacks Sasha and Mike Pardy. What started as a family run winery in the back room of our Lake George Tasting Room has grown to become a top attraction in the Lake George Region and we need to expand if we're going to keep up with the demand for our wine!
This new building will give us the space we need to triple our winemaking capabilities over the next 10 years - and a lot of that will be done immediately (we're practically bursting at the seams in our current production space).
The new building will also give us room for a new Tasting Room at the site of our headquarters, where we can provide a wine, food and craft beverage experience unlike any other in the area. Think a Finger Lakes winery experience, but more relaxed, in the Lake George region you know and love!
Want to be part of this exciting expansion? Click here to go to our careers page to find about exciting opportunities to join our team!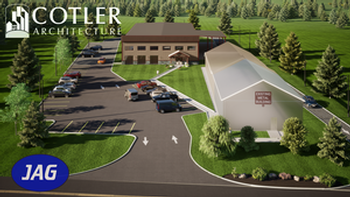 In addition to our exceptional wine tasting experiences, we plan to offer new services like wine by the glass, wine flights, charcuterie boards, outdoor seating in the summer, and yes, tours of the winemaking facility!
The new building will also include a 2,600 square foot room for events like bachelorette parties, birthday parties, private events, Club Member events, wine release parties, wine education classes, crafting nights and more.
The building will have an estimated 3,000 square feet of green space, outdoor seating and perhaps even firepits too! Construction has been moving along quickly and the building's foundation, frame, and roof are all completed. Check out the photos below to see the progress that has been made over the past couple of months!
The Adirondack Winery team is so excited for you to be part of this BIG next step for us. We encourage you to come back here, follow us on social media and check out our blog for the latest expansion news, photos and videos from the scene!
We also know we can't do it alone! If you or someone you know is looking for a new challenge, career change or pursuing working with wine, we are currently hiring! Click here to go to our careers page to learn more about the exciting opportunities to grow with Adirondack Winery!