June 15, 2016 | Wine Award Announcements | Adirondack Winery Staff
3 More Competitions . . . 8 More Medals!
2016 has been extremely good to Adirondack Winery Wines, bringing in five medals at three competitions so far – including our first Platinum Medal, earned by our Meritage! We figured it was a good time to give you an update on our success at three more competitions!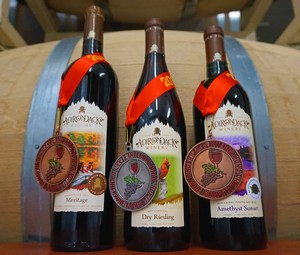 Early last month we received word from the Finger Lakes International Wine Competition that all of the wines we entered were winners! Amethyst Sunset and Meritage both took bronze medals, and our 2014 Dry Riesling won a silver – it's second silver medal.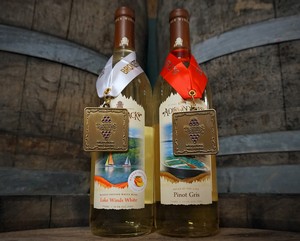 The next results to come in were from the Taster's Guild International Wine Judging. We didn't sweep all our entries, but Pinot Gris earned a silver, and Lake Winds White (new mango-infused white) brought home a bronze – it's first medal ever, just one month after its release!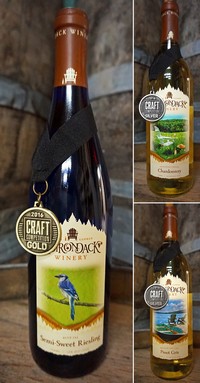 And most recently, we went three for three at the Craft Competition International Awards! Both Pinot Gris and our soon to be released Unoaked Chardonnay won silvers, but the big winner of the event was our new vintage (2015) Semi-Sweet Riesling with its first gold medal!
We're still waiting on results from the NY International Wine Competition, where we entered Semi-Sweet Riesling, Gewurztraminer, Lake Winds White, and Cabernet Sauvignon. We'll update you with those results as they come in. Last year our Semi-Dry Riesling earned us "NY Riesling Winery of the Year" and we can't wait to see what happens this time around!
In the meantime, check out more of our award winning wines.
Comments
Jamie France

@ Jul 21, 2016 at 6:01 AM

well done guys!

Commenting has been turned off.