November 17, 2016 | Adirondack Winery "Survival Kits", Seasonal Favorites | Adirondack Winery Staff
Adirondack Winery Thanksgiving Survival Kit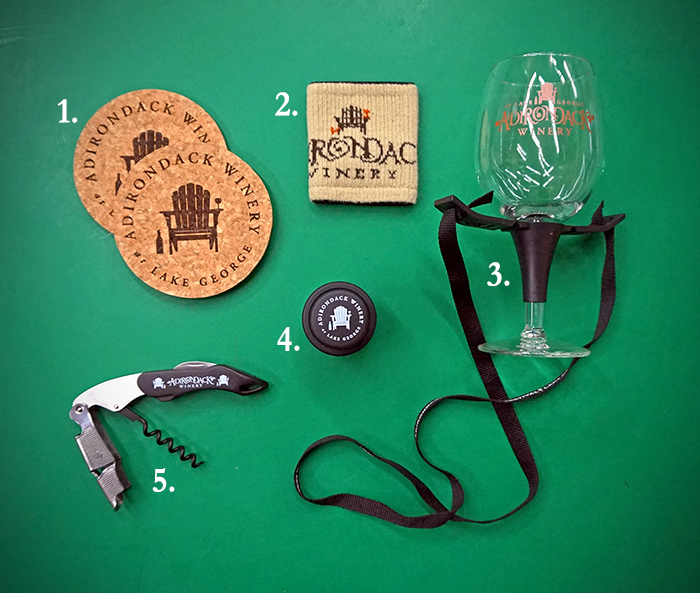 The holiday season is upon us! With Thanksgiving just one week away, we wanted to help you get ready for your family gatherings with these 5 essentials:
(clockwise from top left)
Your family is coming to town, and it won't be easy keeping everything in order. At least you know you'll be able to keep your coffee table fresh with these attractive cork coasters!
There's snow in the forecast and you're in your favorite sweater, why not dress up your wine glass too!? This cozy koozie stretches to fit over most wine glasses, and helps to keep your wine chilled and your hands happy.
Your hands are going to be busy next weekend and it's easy to lose track of your drink in a crowded house ... but you can't lose track of your wine when you're wearing it! Let this necklace do the work for you so can go back for seconds!
Let's be honest, you might open a few bottles of wine next weekend. Sticking the cork back in might work an hour or so, but a few pumps of this stopper removes the air from a partially full bottle and the airtight seal keeps your wine fresh!
You don't have time to fumble with cheap corkscrews at a busy table. That's why we save this corkscrew for special occasions. The 5-turn screw means you won't break the cork, and double hinged design makes opening the bottle quick and easy!
BONUS
Whether you're looking for something fun to do with your family or just need to get out of the house (we understand), our Tasting Room will be open Friday-Sunday for Friends & Family Weekend. Skip the lines and crowds and enjoy 10% off wine and accessories all weekend long! Our annual Holiday Gift Drive is going on (bring in an unopened, unwrapped gift and get a free wine tasting!), and stick around for Lite Up The Village on Saturday Night too! We hope you have a very Happy Thanksgiving! Cheers!
Comments
Commenting has been turned off.