August 17, 2017 | Adirondack Winery's This and That..., Wine for Thought | Adirondack Winery Staff
Best Served Chilled - The Story of Adirondack Winery Iced Cabernet Franc
Our experience of bringing in grapes and breaking in our new equipment last fall brought with it a few fantastic opportunities for fun and experimentation. Most exciting, was perhaps the opportunity to try something new with the grapes leftover from our Cabernet Franc Rosé.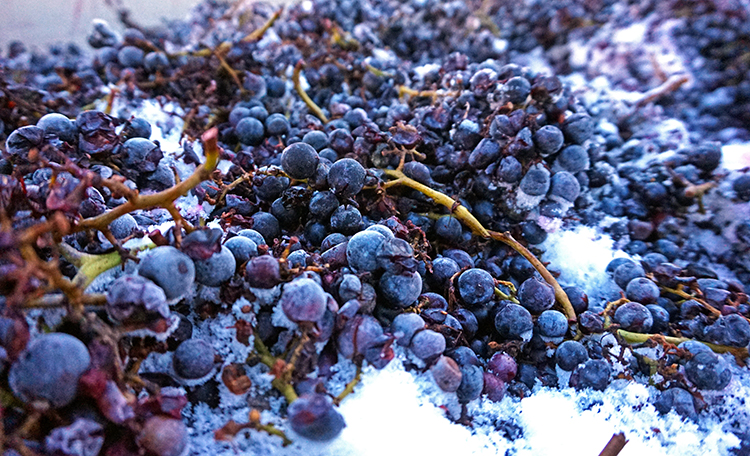 We received the grapes on Halloween, 2016, and had two bins leftover after processing enough for our batch of Rosé. We knew we would only have a limited amount of the then soon-to-be-released "The Finer Things" (coffee infused port), and that it would still be some time before Adirondack Splendor (barrel aged port) was done aging. With that information, and knowing winter was right around the corner, it seemed like the perfect time to try a new dessert wine – an iced rosé to be exact!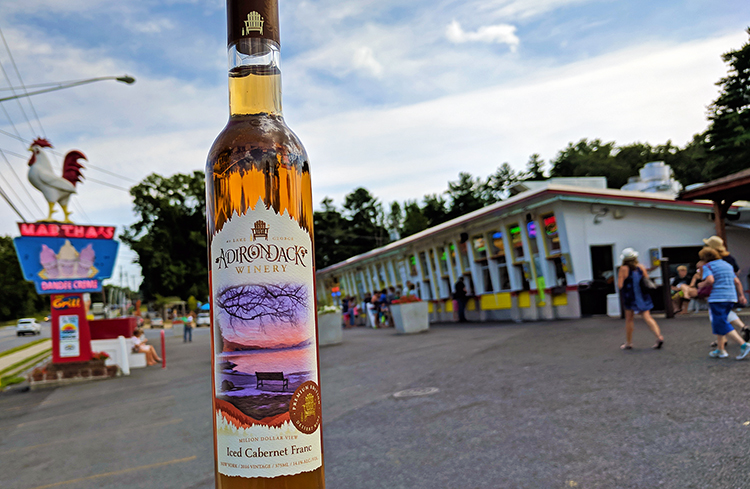 Traditionally, for a wine to be considered "Ice Wine", the grapes must freeze on the vine (concentrating the sugars in the fruit) before being harvested. Since that time had already passed, we needed to get creative. Through with the summer rush, our friends at Martha's Dandee Creme had some extra space in their freezer…perfect! We brought over the leftover bins and let the Cabernet Franc grapes freeze for about a week at Martha's. While this certainly isn't the traditional way to do it, freezing the grapes post-harvest concentrated the sugar in the fruit just as it would on the vine. And since we opted for such a non-traditional method – and couldn't rightfully call it an "Ice Wine" – we decided Cabernet Franc "Iced Wine" was most fitting!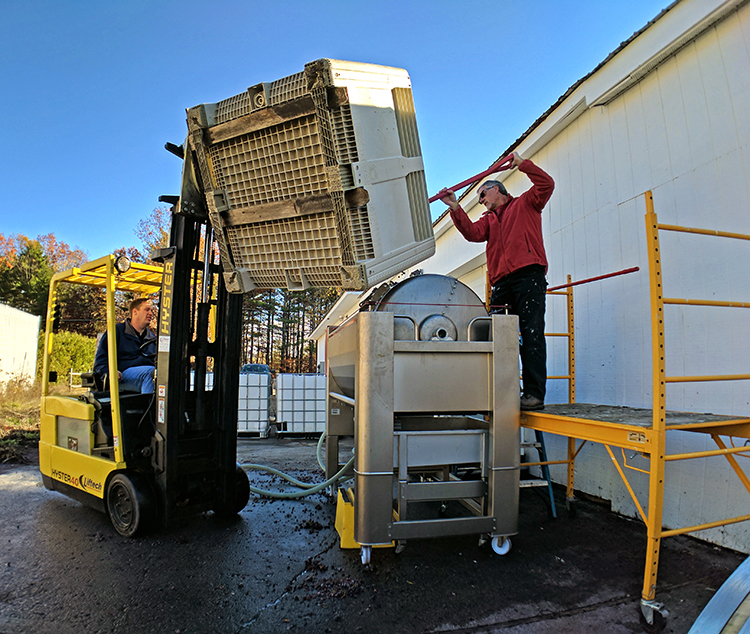 Once frozen, we returned the grapes to the winery to be processed. It took us two days to finish pressing the grapes, while a batch that size could normally be done in a couple of hours! After that, we let the juice ferment for two months before racking into cubes for cold stabilization. Here, we let mother nature lend us a hand, and we used a month of freezing winter days to do the cold stabilization for us. The wine was then racked back into tanks to age for a couple more months before it was ready to go. In the end we had enough to fill a limited run of 95 cases total.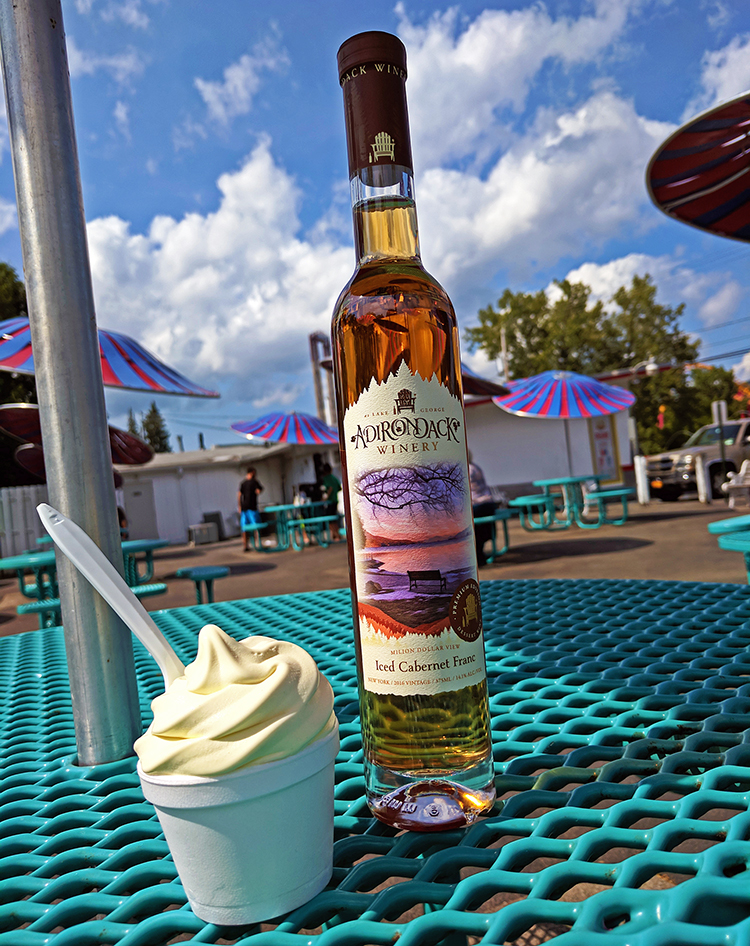 All was left was to choose the perfect photo for the label! We searched through our archives and decided Dr. James D. Fuchs' photo of Lake George basking in a winter morning sun, looking north from Million Dollar Beach suited the wine just right. Dubbed "Million Dollar View", the finished product is as delicious as it was fun to make! It opens with aromas of candied orange peel, then floods the palate with deliciously complex flavors of sweet strawberry, banana and a touch of lingering honeyed melon. We love it on its own as a dessert itself, but it is particularly tasty poured over a little vanilla ice cream too! We hope you enjoy this experimental dessert wine as much as we do! Cheers!
Learn more and try it for yourself here>>
Comments
Commenting has been turned off.