August 10, 2016 | Adirondack Winery Staff
Chardonnay the Right Way...Introducing our New York Unoaked Chardonnay!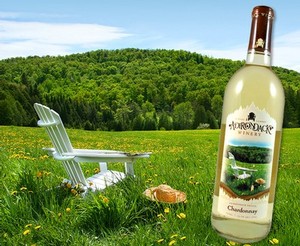 If you've tasted our Chardonnay lately, you may have noticed that it doesn't taste quite like it used to (if you haven't, we can't wait for you to try it!). That's because we've transitioned away from an American appellation, removed the oak, and now make our Chardonnay with New York grapes!
This unoaked Chardonnay truly showcases the fruity characteristics of the New York Chardonnay grape, opening with a ripe pear aroma and delivering golden delicious apple and understated citrus notes, all with a clean finish…and we cannot get enough of it!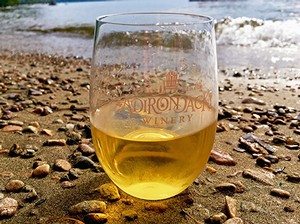 The cool, moist climates found in New York are most similar to those found in Northern Europe, producing grapes with moderate sugar and acidity levels. And while the quantity of Chardonnay grapes produced in New York may not be as high as California, the quality is – and it's still improving! A typical New York Chardonnay can lack the weight and alcohol of its California counterpart, and tends to be less smoky than most White Burgundy, but it exhibits incredible finesse with a near-perfect balance of fruit and acid.
For this new vintage, we opted for cold fermentation in stainless steel tanks to remove the influence of oak, guaranteeing that the aspects that make New York Chardonnay unique shine through. We suggest serving this wine well-chilled beside seared tuna, Caesar salad, ham, barbeque chicken, or brie or camembert cheeses.
Try our new unoaked Chardonnay for yourself today!
Information in this post on New York State's wine industry and on New York Chardonnay found on NewYorkWines.org.
Comments
Commenting has been turned off.