March 30, 2021 | Roberto Cruz
New Labels Rolling Out Ahead of Upcoming Winery Expansion!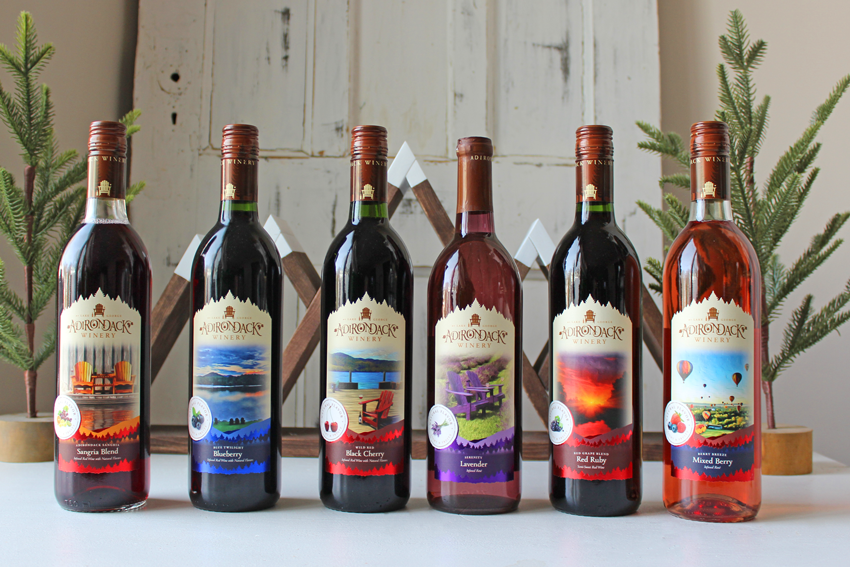 Drum roll please... without further ado: We introduce our all-new wine labels!
Thank you, thank you! We'd like start by saying thank you to our amazing customers; without you, this new label update would have never happened!
We hope your reaction to seeing the labels for the first time was, "WOW," "I LOVE IT," or "I CAN'T WAIT TO GET ONE OF THOSE!" because trust us, they are even MORE beautiful in person!
You're probably noticing a few changes right of the bat.
First, it's hard not to notice the bright, gorgeous and shiny foil design that now pops off the lower 1/3 of the new label. This is intentional.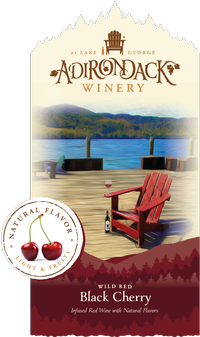 It's been six years since we last updated our labels (some of you are saying, wow has it been that long!). One goal we wanted to accomplish was adding more elements like this one that POP when you see them. We want you to have an immediate positive reaction when you see the bottle and we feel like this accomplishes that in an eye catching and beautiful way.
Next, you'll notice the wine flavor has been made much bigger. Again, intentional.
We know many of you recognize our wines by their "fanciful" names or nicknames, like Soaring Strawberry, Adirondack Sangria, or Berry Breeze. But in many cases, it wasn't always apparent right away what flavor you were going to taste, if for instance you were shopping for our wines in a liquor store and not being told about it by one of our amazing Tasting Associates. So, we decided to shift the immediate focus to the wine flavor (or style on the upcoming dry wines). Our hope is that this grabs the attention of new customers to help us continue our mission of bringing our wines to new wine learners across the state and beyond.
Another change we made was increasing the size of the fruit of the label. No, we didn't do this to make you hungry (or thirsty if you've had our wines before!). Our goal is to help you identify right away what you're going to be tasting, and we think this seal does just that without being too big!
Our plan is to roll out these new labels over the next several months, starting with our Wild Red, Red Ruby and lavender infused Serenity.
Then you will see the other wines pictured above and new wines like our upcoming Barrel Aged Pinot Noir and two new sparkling wines we're releasing later this year with them as well.
We hope you are as excited about these updates as we are. We couldn't have done it without the expert guidance we received from our friends at A3 Design of Rochester, New York.
With their marketing research, surveys and analytics, A3 helped us determine which elements of our labels could be enhanced to help us grow our business at the retail and wholesale level. They are skilled marketers and designers and we were so happy to work with them again on this year-long project! For those of you who don't know, A3 was also the firm who helped us with our branding redesign in 2014.
As many of you know, we here at ADK Winery are not ones for resting on our laurels. And while we certainly loved our old labels too, we think these new labels will help us continue to grow as we head into year 14 and our upcoming expansion! If you haven't heard, we're breaking ground this spring on an 11,000-square-foot building behind our current Queensbury Headquarters Building. This new building will help us triple our wine production and give us the space to have a beautiful new Tasting Room and retail space at our Queensbury HQ! We are beyond thrilled and looking forward to taking you with us on this next chapter of our journey!
Cheers to you, the Adirondacks and great wine!
Want to order some of the wines with the new labels? Click here to go to our wines page and look for the new label designs! And remember, for a limited time, you can take advantage of $15 off 12 bottles and free shipping on 6+ bottles!
Club Members: Log in for even deeper discounts!
Comments
Commenting has been turned off.