March 21, 2017 | Wine Award Announcements, Winery Announcements | Adirondack Winery Staff
Wine Awards Recap - 8 Medals in the Last 4 Months!
Each year, we send wine to competitions across the country. It's a great way to share our craft and gauge our standing in the wine industry. 2016 was a great year for Adirondack Winery with a Platinum Medal, two Double Golds and twenty-eight other medals! Hopefully our start to 2017 is a sign of more great things to come!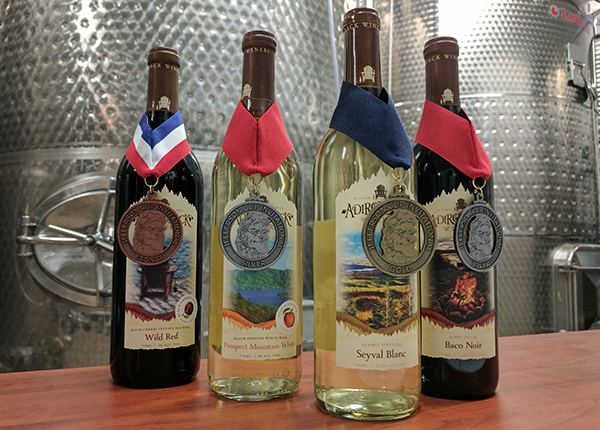 We ended last year with a great showing in the Jefferson Cup Invitational, bringing home a bronze for Wild Red, silvers for Prospect Mountain White and Baco Noir, and a gold for our 2014 Seyval Blanc!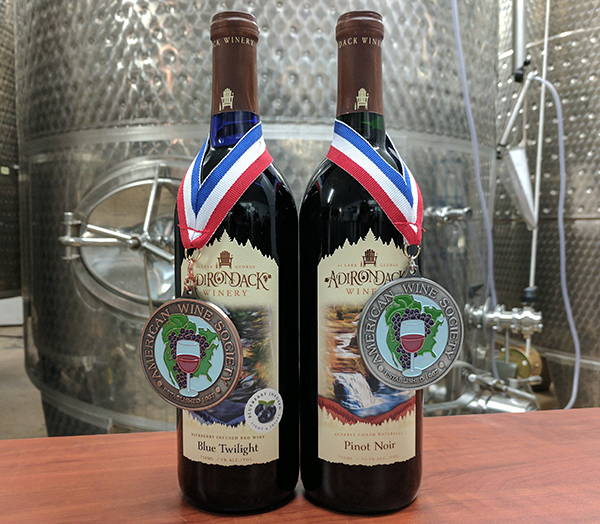 Rounding out 2016 were three medals from the American Wine Society, bronze medals for Blue Twilight and Red Carriage, and a silver medal for Pinot Noir!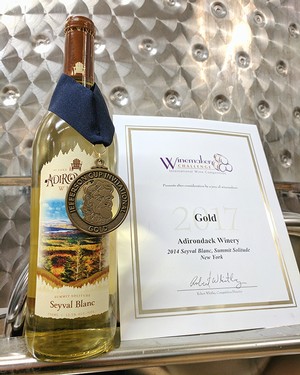 Our first medal of the year came as yet another gold for our 2014 Seyval Blanc from the Winemaker's Challenge at the International Wine Competition! We're nearing the end of our inventory of this vintage, but we can't wait to see our next vintage perform just as well!
We currently have wine out at six other wine competitions with at least eight more scheduled for later this year ... hope we can't keep this streak alive! Cheers!
Comments
Professional Writer

@ Mar 22, 2017 at 3:47 AM

I do love the way you have introduced your blog, your journal must be an extremely pleasant one. The photos demonstrates how rich you are, and truly sharing substance in your journal is such a bold thing to do. Much obliged to you for sharing and continue doing the great work.

Commenting has been turned off.