June Club Week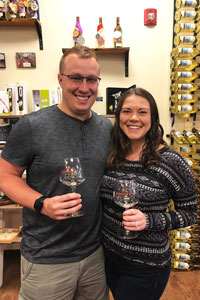 Happy June Club Week ADK Winery Club Members!
For those of you who have earned Club Member status this year, this week is to celebrate YOU and your support for our Winery!
All Club Members receive a FREE upgraded Wine Tasting and a special gift when you purchase wine from us during the week!
To learn more about Club Memberships and how you can become one before Club Week, visit adkwinery.com/clubs or sign up for our Inner Circle Newsletters and receive all of the latest winery news and Club information right to your inbox!
Follow our socials to stay up to date on all things ADK!