200% Growth & We're Just Getting Started!

Adirondack Winery has experienced over 200% growth over the past 5 years, and we are about to embark on our biggest growth opportunity yet!
That's where you come in! Join us as we take our next step!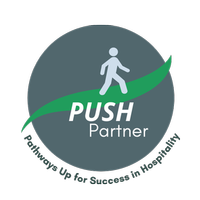 ---
This spring, we will open our all-new Tasting Room and Winemaking Facility in Queensbury. Here we plan to triple our winemaking production and offer events unlike any other in the region! Does that sound like something you'd like to be a part of?
Currently, we have open positions in Tasting Rooms and Events. Not your field but like the idea of getting with a growing company? Get in on the ground floor, work hard and create opportunity with us - as we grow we will have the need for new positions in tasting rooms, events, marketing, sales, wine making, management, operations and more! At Adirondack Winery, you are not just a number; your contribution counts!
For Full Time Employees, Adirondack Winery offers medical, dental and vision benefits; 401K w/ matching; PTO and Holiday Time; 1 bottle of wine per week, employee discounts and more!
For Part Time Employees, we offer competitive wages, flexible schedules, 30% off wine, bonus rewards for meeting goals, and more! Click here or scroll past the openings below to find out why Adirondack Winery is a great place to work!
Click here to read the Post Star article about our expansion plans.
---
Join the Adirondack Winery Team!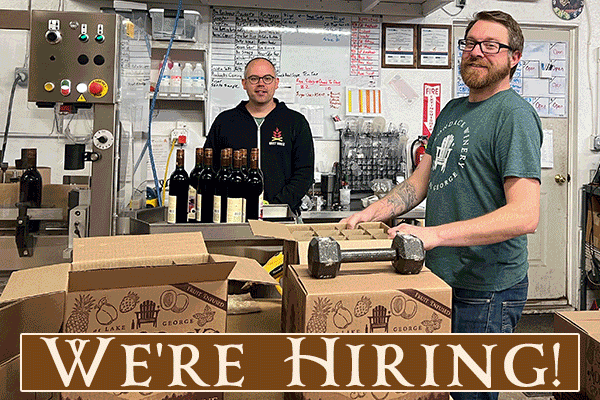 We're looking for people that embody our Company's Core Values... Do you?
If so, email us to tell us how... include your impressive resume and best cover letter while you're at it!
We're looking for an experienced Team Leader who will assist the Tasting Room Manager and Assistant Manager with the daily operations of our Tasting Rooms. Leads contribute greatly to the continued growth of revenue at our Tasting Rooms and play an important part in building a strong team of associates and keeping the tasting room running smoothly, according to our policies and procedures. In the absence of Tasting Room Management, Leads oversee daily operations and supervise the Tasting Room Associates on duty. Click here to view this position, and apply, on Indeed.
Our Tasting Room Associates are the first face of our business. You welcome our customers into our Tasting Rooms in Lake George and Queensbury with a smile and build lasting relationships with our customers, with the goal of finding the right wines for their palate to take home with them! Click here to view this position, and apply, on Indeed.
The Events Coordinator serves as our "Brand Ambassador", executing and leading our presence at offsite events (wine festivals, galas, farmer's markets, liquor store tastings, etc) throughout the local region, with a few longer distance events each year. Additionally, this person also has the opportunity to assist the Assistant Manager of Special Events in executing our events at our brand-new headquarters in Queensbury. Click here to view this position, and apply, on Indeed.
If you would like to be considered for any of these positions, please click here to submit your resume.
---