Cranberry Pinot Noir Meatballs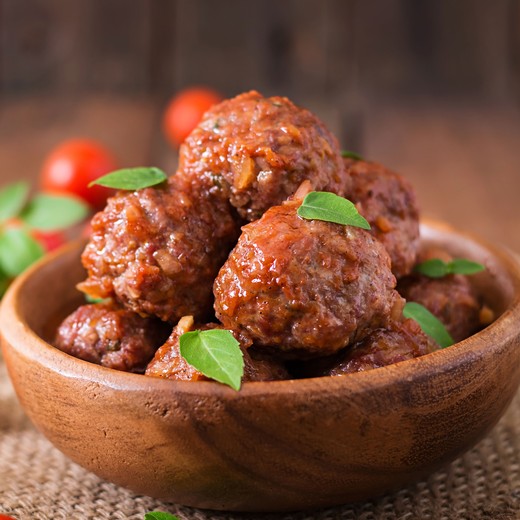 Recipe Date:
December 9, 2014
Measurements:
Imperial (US)
Ingredients
1 (1lb 10oz) bag of Italian style meatballs (*or use your own Italian style meatball recipe using apprx 1.5lbs of ground beef)
16 ozs Can of Cranberry Sauce
1 cup Brown sugar, packed
1 750ml bottle of Adirondack Winery Pinot Noir
1 tsp Spicy brown mustard
Directions
Prepare meatballs according to package directions or following your own meatball recipe.
In a saucepan, combine cranberry sauce, brown sugar, Pinot Noir and mustard. Whisk to combine over medium heat. Bring to a boil and simmer for 5 minutes or until mixture has thickened, stirring frequently.
Remove from heat and pour the sauce over meatballs & serve immediately or place in a crockpot on the lowest heat setting to keep warm.
*Recipe adapted from JuliesEatsandTreats.com recipe for Cranberry Pinot Noir Meatballs.