Game Day Merlot Meatballs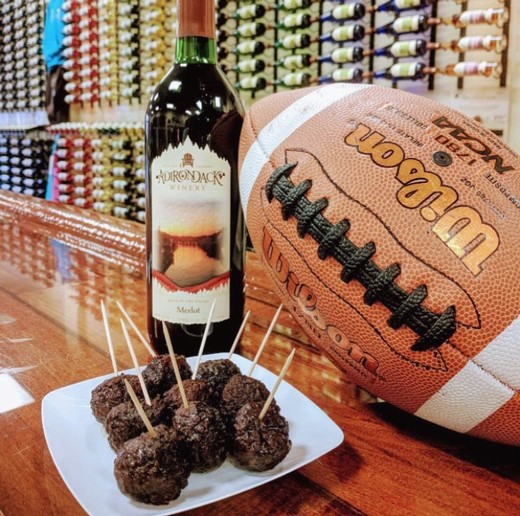 Recipe Date:
February 2, 2018
Measurements:
Imperial (US)
Score some points with your crew this weekend by serving up this sweet and savory merlot-infused meatball recipe!
Ingredients
26 oz. bag of bite-sized Italian or Swedish Meatballs
1/2 cup Balsamic Vinegar
1 cup Adirondack Winery Merlot
3 cloves Garlic (minced)
1 tsp Soy Sauce
1/3 cup Honey
10 tbsps Unsalted Butter (cubed)
1 tsp Cornstarch
1 tsp Water
Directions
Turn on the slow cooker to low heat and add the meatballs so they can begin thawing.
Add the balsamic vinegar, Adirondack Winery Merlot, garlic, soy sauce, and honey to a saucepan over medium-low heat and bring to a boil.
Reduce the heat to low and simmer for 20 to 25 minutes.
Then add the cubes of butter to the mixture, stirring constantly to thicken as the butter melts.
In a small prep dish, stir together the cornstarch and water until the starch dissolves, then stir into sauce.
Cook for another 2 to 3 minutes, stirring constantly, then pour sauce over the meatballs in the slow cooker.
Cover slow cooker and cook on high for 1 1/2 to 2 hours or until meatballs reach an internal temperature of at least 160 degrees F.
Recipe adapted from Rebecca's "Merlot Meatballs" on sugarandsoul.co.