Hot Dot's Potato Salad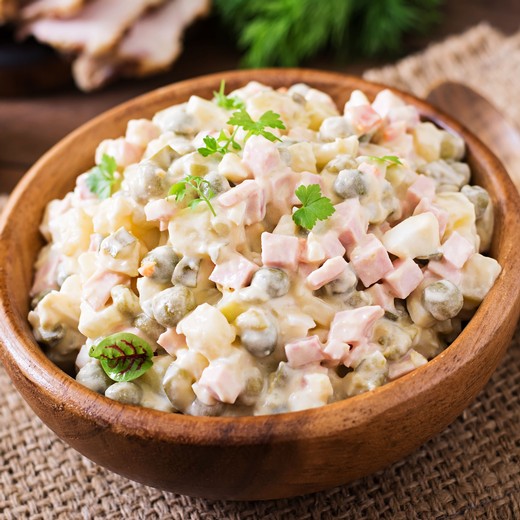 Recipe Date:
May 15, 2020
Measurements:
Imperial (US)
This recipe uses a dash of Barrel Aged Chardonnay, the mayonnaise pulls out the buttery-ness of the Chardonnay!
Ingredients
3 lbs Red Potatoes cut into 1 inch cubes
2 cups Mayonase
1/2 cup bottled of French Dressing
1/2 cup chopped celery
1/2 cup chopped onion
3 tbsps Sweet Relish
3 tbsps Barrel Aged Chardonnay
Directions
INSTRUCTIONS
1. Boil potatoes in salted water until tender but not breaking up.
2. Remove from water and cool.
3. Whisk the mayonnaise and chardonnay together until completely smooth (no lumps).
4. Add the French dressing, celery, onion, parsley and relish to the mixture and whisk together.
5. When potatoes are cool, add the mayonnaise mixture and mix..
6. Refrigerate for 2 hours and enjoy!