New York Sour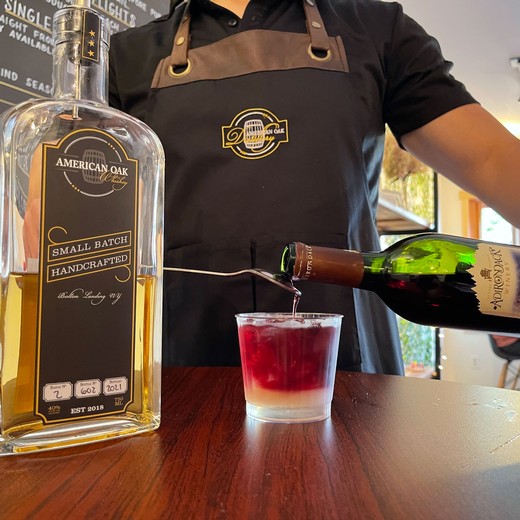 Recipe Date:
July 6, 2021
Measurements:
Imperial (US)
We've partnered up with American Oak Distillery to create a NY Sour made with ADK Winery Merlot!
Ingredients
2 ozs American Oak Whiskey
1 oz lemon juice
1 oz simple syrup
1/2 oz ADK Winery Fireworks Merlot
Directions
Combine whiskey, lemon juice, and simple syrup in a cocktail shaker and shake hard until well chilled. Strain into a rocks glass over fresh ice. Slowly pour Merlot over the back of a bar spoon so that the wine floats on top of the drink. Enjoy!