Pinot Noir BBQ Chicken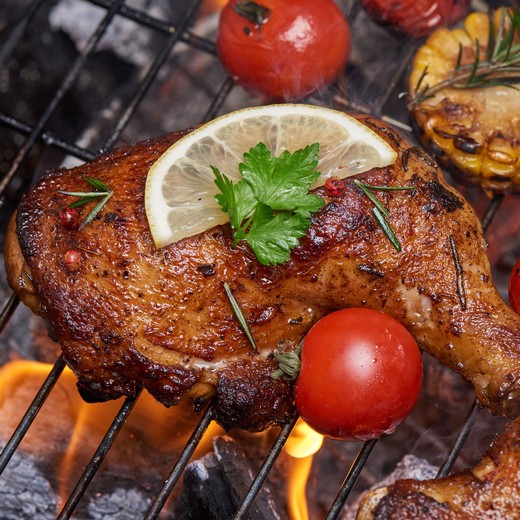 Recipe Date:
May 15, 2020
Measurements:
Imperial (US)
The raspberry notes of the Pinot Noir are a great compliment to chicken and the buttery-ness of the wine will also round out the warmth within the sauce.
Ingredients
2 tbsps extra virgin olive oil
2 minced shallots
2 cloves of garlic, minced
1 cup ketchup
1 cup Pinot Noir
1 chipotle chile in adobo sauce- seeded and minced
1 tbsp Dijon Mustard
Salt & Pepper
12 mixed chicken drumsticks & thighs
Directions
INSTRUCTIONS
Preheat the oven to 425°.
In a medium saucepan, heat the 2 tablespoons of olive oil.
Add the mined shallots and garlic and cook over moderate heat, stirring until softened for 3 to 5 minutes.
Whisk in the ketchup, wine, sugar, chipotle sauce and mustard.
Bring to a boil over moderately high heat, reduce heat to low and allow to simmer, stirring frequently, until thickened, about 15 minutes.
Let cool slightly, then puree in a blender until smooth. Season with salt and pepper.
Line a large rimmed baking sheet with foil and put a baking rack on it.
Season the chicken with salt and pepper and put on the rack.
Roast for 15 minutes, until the skin is lightly browned.
Brush the chicken with some of the sauce and roast for 40 minutes longer, turning and basting every 10 minutes, until nicely glazed and an instant-read thermometer inserted in the thickest piece registers 165°.
Transfer to a platter and serve.