Pinot Noir Infused Chocolate Cupcakes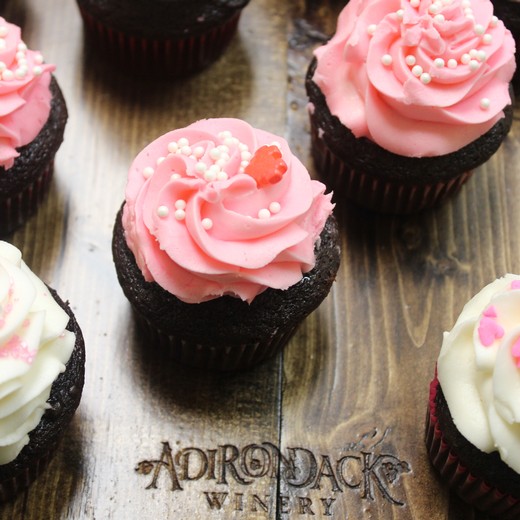 Recipe Date:
January 23, 2020
Measurements:
Imperial (US)
Make these delicious "Crashing Waters" Pinot Noir cupcakes with our wine! It's so easy and you can use any chocolate cake recipe you want!
Ingredients
1 Chcolate Cake Mix
1/4 cup Water
2 cups Pinot Noir
1 cup Powdered Sugar
1 cup Butter
1 tsp Vanilla Extract
Directions
Cake:
1) Start by following the box cake recipe but stop before adding in the water requirements.
2) You will then replace 3/4s of the required amount of water with Pinot Noir and the last 1/4 will still be water. For example; if the box instructions say you need 2 cups of water you will use 1 1/2 cups of wine and 1/2 cup of water.
3) Pour batter into a cupcake pan and bake as directed.
4) Let cupcakes cool, then frost and decorate.
Frosting:
1) For the frosting, you will whip together the powdered sugar, butter and vanilla extract until the frosting is smooth and fluffy. If the frosting is too wet or sticky add more powdered sugar until it is the right consistency.