Sunny Day Mimosa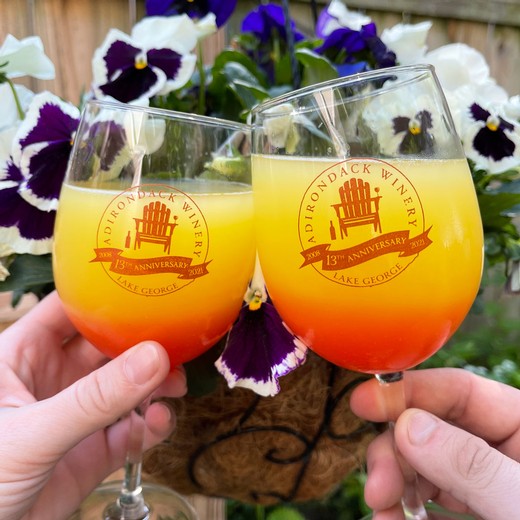 Recipe Date:
May 16, 2021
Measurements:
Imperial (US)
This delicious pineapple orange mimosa will be the perfect compliment to your next brunch!
Ingredients
1 Btl Sunny Day (Pineapple Infused Vignoles)
1 Qt Orange Juice
1 Liter Orange Seltzer
1 tbsp Grenadine
Directions
1. Chill 2 wine glasses in freezer for 10 minutes.
2. Remove from freezer prepare ingredients.
3. Add 2 parts Adirondack Winery Sunny Day (pineapple infused Vignoles) to each glass (or large carafe if making for a group).
4. Add 1 part orange juice and 1 part seltzer.
5. Add grenadine (and a little more if you like the color and flavor!)
6. Enjoy!
*Taste great with Lake Winds White (mango infused) or Pinot Gris too!