Psychedelic Sangria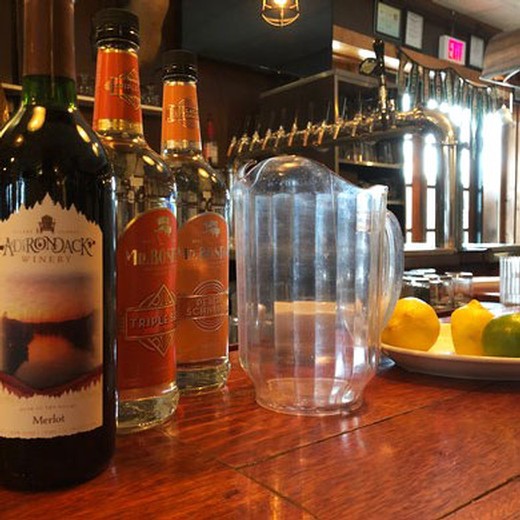 Recipe Date:
January 25, 2019
Measurements:
Imperial (US)
Ingredients
1 bottle of Adirondack Winery Merlot
1/4 cup peach schnapps
1/4 cup triple sec
1/2 fresh squeezed lemon, lime & orange
1/4 cup orange juice
Directions
Simple and delicious! Cut the fruit first and clean out a gallon sized pitcher.
Pour in the Merlot and the liqueur. Add the orange juice.
Squeeze fruit into the mixture and toss in what's left.
Refrigerate overnight and then enjoy!