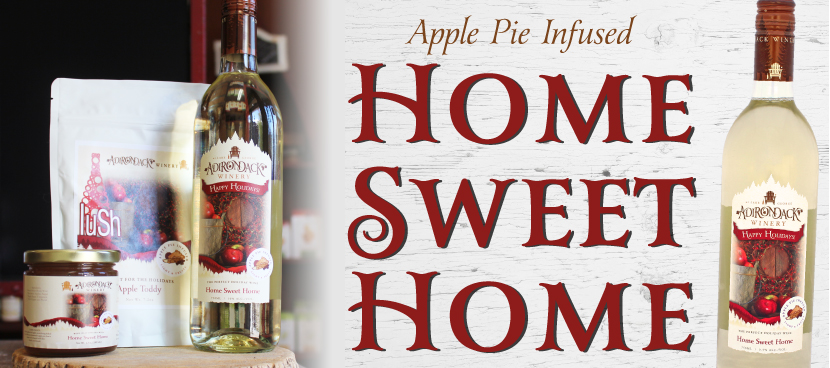 You asked for it and now you have it! We have THREE Home Sweet Home apple pie infused products for you to enjoy! Keep reading to learn more about them and to add them to your shopping cart. Makes a great gift for early shoppers!
---

This wine is just a unique and delicious as it sounds! Nothing warms you up better on a crisp autumn day like our apple pie infused semi-sweet white wine Home Sweet Home!
The cinnamon and apple flavors stand out and are really what make Home Sweet Home taste like homemade apple pie in a glass!
LIMITED SEASONAL RELEASE! Get it before it's sold out!

---

This delicious jelly is infused with Home Sweet Home, our apple pie semi-sweet wine!
This is a perfect fall snack to enjoy with crackers, pretzles, toast...anything really! Bring it to your next picnic in the park, holiday get together or enjoy in the comforts of your home.
Made locally by Surprenant's Berry Farm!

---

This Apple Toddy mix is the perfect cocktail to serve up at your next gathering. You can enjoy this mix hot or cold - you can't go wrong with either!

Add in our Home Sweet Home apple pie infused wine and you have heaven in a cup!
Click here to view other Lush Cocktail Mix flavors!