August 8, 2019 | Roberto Cruz
A Different Deal Every Day in Bolton Landing!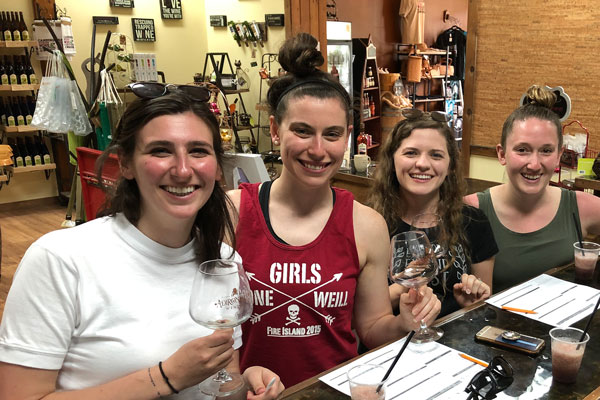 Bolton is where it's at this summer - and if you don't believe me, you're going to have to see for yourself!
No matter when you visit our Bolton Landing Tasting Room this summer, you'll get to take advantage of special deals & savings - just for those in the BL. Promotions like:
Manic Mondays: 15% off accessories!
Two-fer Tuesdays: Buy one wine slushy, get one free!
#WineWednesdays: Free premium wine tastes (try our Fireside Reserve, Vidal Blanc & our Meritage Winemakers Reserve (before it's gone!)
Thirsty Thursdays: Buy one standard wine tasting, get one free!
Wine Cocktail Fridays: A new flight of DELICIOUS cocktails made with our NY wines!
Then, of course, on Saturday & Sunday, you can take advantage of our in-store bottle deals - like $5 off 4 bottles and $25 off when you buy a case!
That's not to mention all the fun things to do and places to visit in Bolton Landing, like boating on Lake George, hitting the ropes courses at Adirondack Extreme, horseback riding and even just grabbing an incredible iced latte at the Bear's Cup next door! We hope you visit soon and if you have any questions about our Bolton Tasting room, reach out to us anytime at ilovewine@adirondackwinery.com Cheers!
Comments
Commenting has been turned off.