January 21, 2022 | Wine Pairing Recommendations | Colleen Senglaub
Ask the Wine Expert: Perfect Pairings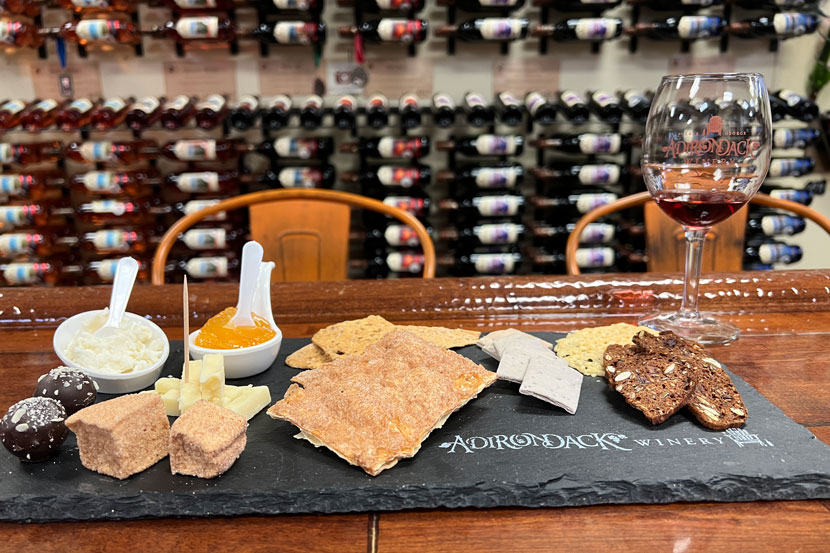 Our ADK Foodie Plate takes our wine tastings to the next level! With local soft and hard cheeses, sweet and savory crackers, wine-infused crackers and jelly, wine-infused truffles, and gourmet marshmallows, there is something for everyone on this sampler. Have you ever wondered what wines pair the best with each item on our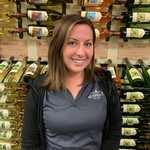 ADK Foodie Plate? We sat down with Allie, our WSET Level 1 Certified and Tasting Room Lead, to find out!
Allie's Recommendations:
Soft Cheese: We switch our soft cheese up on a regular basis, but oftentimes we serve a goat cheese. Goat cheese and Rieslings are a perfect pair! Our Dry Riesling and Semi-Dry Riesling have pleasant acidity levels that pair well with the acidity in creamy goat cheeses.
Hard Cheese: A hard cheese like Smoked Gouda pairs beautifully with Cabernet Franc or Meritage. The earthy, oaky reds bring out the rich, earthy taste of an aged or smoked gouda cheese.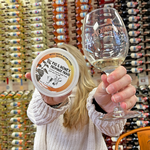 Cheese Crackle: The nutty flavor of a parmesan cheese pairs wonderfully with a light, citrusy wine. Pinot Gris would be my go-to wine for our Cheese Crackles!
Sweet Crackers: Our sweet crackers are sprinkled with cinnamon and sugar, making them a perfect pairing with our Fireside Reserve. Our port-style dessert red is warm and toasty. You'll think you are sitting next to a campfire!
Savory Crackers: Everything crackers have the bold flavors of garlic, onion and poppyseeds, and are a great match with Gewurztraminer! The light, citrusy wine with just a hint of ginger brings out those savory flavors in the crackers even more.
Wine Infused Crackers: Our wine-infused crackers are infused with Cabernet Franc and Pinot Gris, so naturally, I would pair either of those wines with these crackers!
Wine Infused Jelly: We currently have many different flavors of wine-infused jelly made with our very own wine! While you absolutely could pair them with their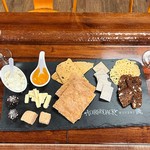 corresponding wine, there's nothing like a sweet jelly and a sparkling wine. The bubbles in sparkling wine enhance the sweetness of jellies even more. Our Beachside Bubbly is a great choice!
Wine Infused Chocolate Truffles: Our berry-forward Cabernet Sauvignon is a great pairing for our dark chocolate or milk chocolate wine-infused truffles!
Gourmet Marshmallows: Our double chocolate chip marshmallows that we feature pair wonderfully with Soaring Strawberry! Who doesn't love a chocolate-covered strawberry, right?
Add an ADK Foodie Plate to your next tasting and try out these pairings for yourself! We promise you won't be disappointed. Click here to book!
Comments
Commenting has been turned off.