July 9, 2019 | Roberto Cruz
Uncork & Craft with friends at Bolton Landing!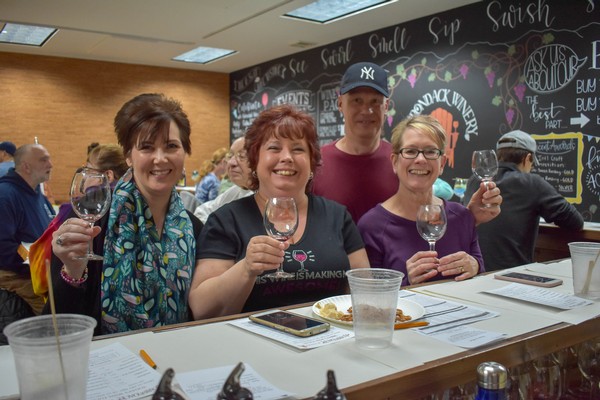 It wouldn't be summer without a trip to Bolton Landing - and if you're in town on Saturday, July 20th or July 27th, you can take part in our very special crafting events at the Tasting Rooms.
Our Summer Uncork & Craft series kicks off on Saturday, July 20th with wine sign painting at the Bolton Tasting Room. You can paint your favorite wine saying (think "Save Water, Drink Wine") onto a wooden sign as you sip seven wine samples and cool off with a wine slushy! Tickets are on sale now for just $35. Your ticket includes the sign, the paints, instruction, light snacks, 7 wine samples and a wine slushy, plus 10% off your wine order!
Not in town that weekend? No worries, on Saturday, July 27th, we have Wax 'n' Wix in Bolton for wine glass candle making. Pre-Order tickets are $35 and include all the bells and whistles of the wine sign painting event - or you can drop in and make a candle for $20 while you do a wine tasting of your choice (not included).
Our Bolton Landing Tasting Room is a beauty - and there's no better place to live up the summer than this gorgeous lakeside retreat! Pre-Order your tickets to our Summer Uncork & Craft Series today! Bring your friends and make it a trip - and souvenir - you'll never forget!
Click here to pre-order your tickets today, or click here for a full list of upcoming events at Adirondack Winery. Cheers!
Comments
Commenting has been turned off.