September 25, 2019 | Roberto Cruz
Drink Pink to Help Us Raise $8,500 for Making Strides!

It's Drink Pink season at Adirondack Winery and you can help us raise $8,500 for Making Strides Against Breast Cancer of the Adirondacks!
For seven years, we've made it our mission to raise more money than ever before for this incredible cause that provides life-saving services and programs to people touched by breast cancer right here in our community! This year is no different - but we need your help to get there!
Breast cancer has touched our customers, our family, and our friends, and we want to make a difference!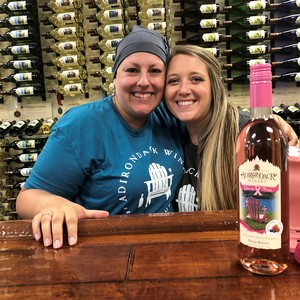 In fact, this year, a friend of one of our Tasting Room associates was diagnosed with breast cancer at just 36 years old. Her name is Janet Pratt, and her life has changed drastically since then - but she's a fighter and she's going to get through this thanks to the support of her community and organizations like the Making Strides!
"So many women each day are touched by breast cancer in some way," Pratt said. "Drink Pink is a way to help not only the breast cancer community but also the greater community. The more money raised, the closer we get to researching a possible cure for this terrible disease. Adirondack Winery is a wonderful organization to take on this fight with so many others. Buy a bottle of wine, make a candle, be a part of their team. It's worth your while."
Making Strides (part of the American Cancer Society) organizes walks around the country to promote breast cancer awareness and fundraiser for life-saving programs and services like a breast cancer research, transportation to and from treatment, a 24/7 cancer helpline and so much more. But it's more than just a walk - it's a movement that unites a community in an effort to one day rid the world of breast cancer!
Adirondack Winery is proud to be the flagship sponsor of the Making Strides 3K walk on Sunday, October 27th, which starts at the Cool Insuring Arena in Glens Falls at 10 am. We hope that some of you will join our walk team and become Drink Pink ambassadors by posting links to our team page on your social media feed! You can sign up and point your friends and family to adkwinery.com/joinourteam to get started!
There are many other ways to help too, including Drinking Pink at our Tasting Rooms this October! Here are some ways you can help:

- Purchase our specially labeled bottles of Drink Pink Berry Breeze! We will donate $4 from every bottle sold to Making Strides. Bottles can be purchased both online and in both of our tasting rooms. (Sorry, Club discounts and bottle deals DO NOT apply to this wine - but it's for a GREAT cause!)
- Join our Making Strides team to help us generate donations! You can also walk with us Oct. 27th at the Making Strides 3K at Cool Insuring Arena in Glens Falls. Click here to join our team!
- Check out our Drink Pink-themed wine accessories and gifts sold online and in our tasting rooms! 25% (yes, 25%!) of the sales of these items will be donated to Making Strides.
- Buy raffle tickets for a chance to win more than $2,000 in prizes! This year we have FIVE baskets (3 of which can be shipped wherever you are in the U.S.), including a Lake George basket, a Bolton Landing basket, a Family Getaway basket, and TWO wine baskets! (Wine baskets cannot be shipped.) Baskets include overnight stays at local hotels and gift cards to the Lake George area's top attractions and stores! Go to adkwinery.com/raffle to buy yours for $5 each or 5 for $20! 100% of proceeds donated to Making Strides!
- Come to an Uncork & Craft event. Bring your friends and enjoy a night of wine & crafts! Events include wine glass candle making and wine glass painting. (More info below.) adkwinery.com/tickets to reserve your spots!
Plus, every weekend in October is a Drink Pink Weekend! Come in for a special pink-themed Ultimate Wine Tasting for 2 and we'll donate $5 for every one sold all month long - and $1 for every wine slushy sold thru Columbus Day! Plus, we'll have games, prizes, pink accessories for sale and so much more!
Drink Pink Weekends
WHAT: Every weekend in October, we're serving a special Drink Pink wine cocktail, pink wine slushies, special pink-themed Wine Tasting packages and selling raffle tickets, playing games and giving out prizes!
WHEN: October 12th-14th
WHERE: Lake George and Bolton Landing Tasting Rooms
Drink Pink Uncork & Craft (seats are limited and tickets will sell FAST!)
WHAT: Enjoy a fun & crafty night out with friends with 10 wine samples, a light food spread, and make fun, pink-themed crafts to take home! A portion of ticket sales will be donated to Making Strides.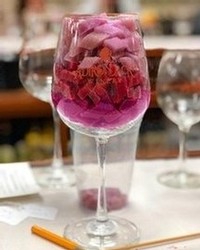 WHEN: Fridays in October
WHERE:
Wine Glass Candle Making - Lake George Tasting Room - Friday, October 4th
Wine Glass Painting - Lake George Tasting Room - Friday, October 19
Wine Glass Candle Making - Lake George Tasting Room - Friday, October 26
Tickets include 10 wine samples, light snacks, 2 wine glass candles/painted glasses to take home, a souvenir wine glass AND a 10% discount off wine purchases!
WHAT: Join the Adirondack Winery's team and walk with us during the Making Strides 3K!
WHEN: Sunday, October 27th - 10 am
WHERE: Cool Insuring Arena, Glens Falls, NY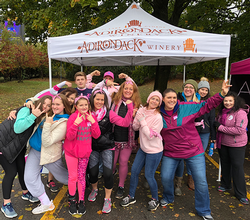 Comments
Commenting has been turned off.