November 1, 2014 | About Events | Sasha Pardy
Drink for a Cure Fundraising Effort was a BIG Success!
Adirondack Winery is proud to report that our "Drink for a Cure" fundraising efforts were a massive success!
Our customers, friends, family and employees came together to raise a whopping $2,924; which was donated to the Warren County Chapter of Making Strides Against Breast Cancer, an American Cancer Society charity.
For most of September and throughout October, Adirondack Winery sold its limited edition "Drink for a Cure" Mellow Blush wine ($4 per bottle was donated), plus Drink for a Cure and Fight Like a Girl T-shirts, held a fun 2-day fundraising event including several raffle prizes donated by local businesses, and topped it off by walking in the Making Strides Walk in Queensbury on October 26th!
Adirondack Winery proudly ranked as the #2 Top Fundraising Team for the Warren County Chapter!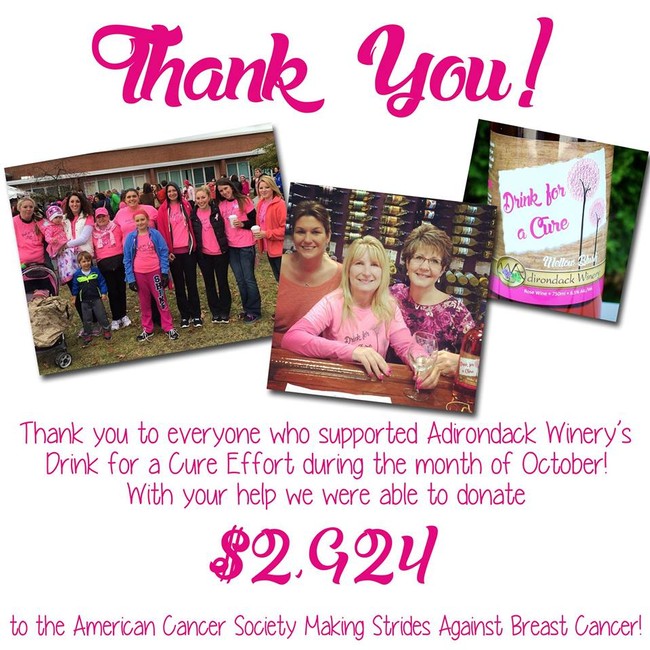 A special thanks to the following local businesses who helped to support the cause:
We had a lot of fun at our "Drink for a Cure" Event at our Lake George Tasting Room!
Here's some pics:
Comments
Commenting has been turned off.