January 8, 2019 | Roberto Cruz
Find Us in 10 More Upstate New York Liquor Stores!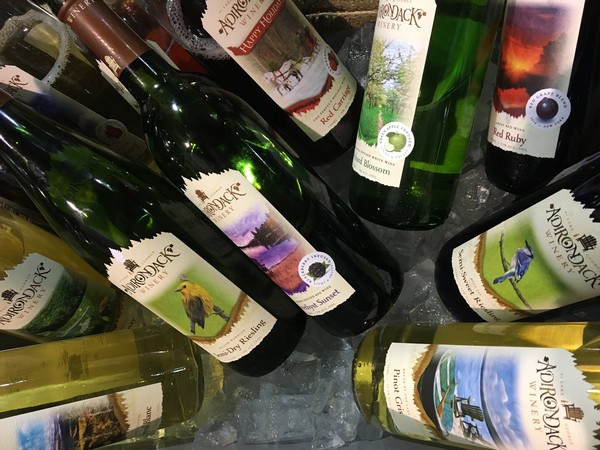 Our liquor store presence grew by leaps and bounds last year, and we're keeping that trend rolling so far in 2019. You can find our wines in 500 liquor stores and restaurants in Upstate New York, including these 10 recent additions to our "Where to Buy" list.
2749 Grand Island Blvd, Grand Island, NY | 716-773-6678
Day Hollow Wine & Liquor Store
409 Day Hollow Road, Endicott, NY | 607-785-8622
117 Canal St., Ellenville, NY | 845-647-7083
119 Rano Blvd, Vestal, NY | 607-770-0171
1871 Western Ave, Albany, NY | 518-218-5400
101 S. Main St., Moravia, NY | 315-497-0150
418 Main St., Youngstown, NY | 716-745-9938
My Wine & Spirits
1895 South Road, Poughkeepsie, NY | 845-208-7200
7 W. State St., Sherburne, NY | 607-674-9811
SP Wine & Liquors
22 Holt Drive Unit 102, Stony Point, NY 10980 | 845-947-1799
Please visit these great stores and restaurants to find out which of our wines they carry. Don't see your favorite? Don't be shy; Ask them to add it to their collection!
Adirondack Winery wines are now sold at 500 wine and liquor stores across Upstate New York. For a full list of all stores carrying our wines and to find the one nearest you, see our interactive map.
Can't find your favorite store on the list? Email us your suggestion; but more importantly, ask the store manager to consider bringing in our wines - The BEST way to get our wines into new stores is for our customers to ask for them at the stores they frequent!
Thank you for loving & sharing our wines! Cheers!
Comments
Commenting has been turned off.