July 3, 2014 | Heard it through the Grapevine | Adirondack Winery Staff
Heard it Through the Grapevine: Vincent's July 4th Picks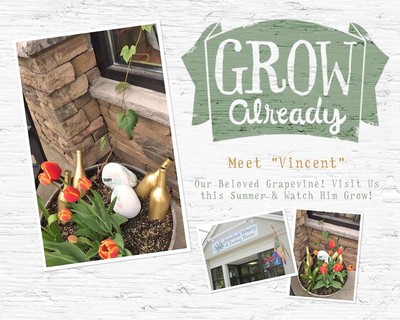 Hi Everyone; Vincent here.
I noticed the hours sign out here says that we are now OPEN 10a - 10p, daily, which means, we are open all of July 4th weekend! This is great news because, there are some handy items in there that would be helpful at your 4th of July picnics, barbeques or out on Lake George.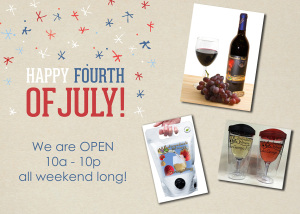 First of all, I heard they have a wine called Fireworks Red Merlot! Sounds to me like the perfect wine to enjoy on the 4th of July. I also heard they sell wine in a portable, resealable bag called an Astrapouch and that it holds the equivalent of two bottles of wine. It's probably not a bad idea to skip the glass bottles when outdoors and if you happen to not finish your wine (not sure why that would happen), you can re-seal the bag to preserve your wine longer.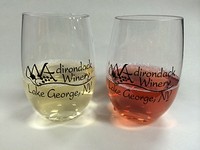 There are some new wine glasses in there as well; both of which work perfectly for enjoying your wine outdoors. First is the Vino 2 Go Wine Tumbler. This cup is double-walled and comes with a lid to keep your wine cool and bug free! Second is the Stemless Flex Glass; an inexpensive, stemless, plastic wine glass that is sure to withstand the elements... especially if that element is a clumsy relative that may really enjoy Fireworks Red Merlot!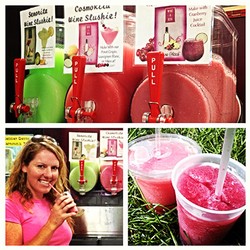 Lastly, I looked a little further into that wine slushie, I was telling you about the last time and it turns out, it is pretty delicious! With the heat we've been enduring this week, a refreshing wine slushie is the perfect way to enjoy your Adirondack Winery wine & beat the heat! The even better news is, they don't just sell samples to try in the Tasting Room (although, I highly recommend this), they sell the SLUSHIE MIX, so that you can take it home and serve it at your 4th of July festivities; Although, I wouldn't blame you if you kept it all for yourself!
I hope everyone has a very happy and safe 4th of July weekend! Don't forget to stop and say hi when you are visiting us in Lake George. Take your picture with me and share it on Facebook, Twitter or Instagram using #VincenttheVine and you might just make it into my next blog post!
Until next time... you heard it through the grapevine!
Comments
Commenting has been turned off.