August 15, 2019 | Roberto Cruz
Holiday Wine Schedule Announced!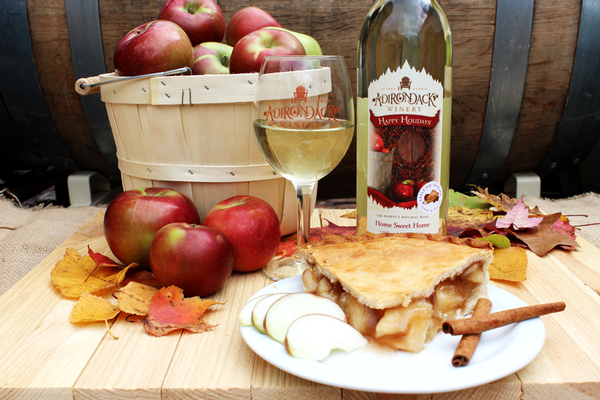 The word is out!
Our holiday wine schedule has been finalized and you can plan ahead for ordering your favorites like our cranberry-infused Red Carriage!
Our Holiday release schedule will start with Home Sweet Home - our apple-pie infused semi-sweet white wine - which goes on sale to Club Members on Sept. 2nd (Labor Day!) online and in the Tasting Rooms.
It will then be released to the public on Sept. 13th. Make sure you check your emails because this new hit in our lineup sold out last year in just three weeks!
Next, our Drink Pink Berry Breeze - with pink caps this year! - will go on sale online and in our Tasting Rooms on Sept. 17th! If you don't know about Drink Pink, it's our annual fundraiser to benefit the American Cancer Society's Making Strides Against Breast Cancer of the Adirondacks! Last year, with your support, we raised $8,000 for this incredible organization which provides life-saving services and programs to benefit those touched by breast cancer in our community.
For every bottle we sell of Drink Pink Berry Breeze, we'll donate $4 to Making Strides - last year, we sold about 1,000 bottles thru the end of October, and we'll need your help if we're going to beat that number this year! Click here to join our fundraising team and help us reach our $8,500 fundraising goal!
Finally, Red Carriage will be available to Club Members online starting Sept. 23rd (for Club Week!). This DELICIOUS cranberry-infused semi-sweet red is our best-selling wine despite being available only a few months a year! If you haven't had it, you have to try it this year - and if you have tried it, we know you'll be ordering more!
Hope you're as excited as we are to have these amazing wines available yet again - summer may be inching toward a close but it's about to be wine season!
Comments
Commenting has been turned off.