November 29, 2018 | Roberto Cruz
It Pays to Be a Club Member!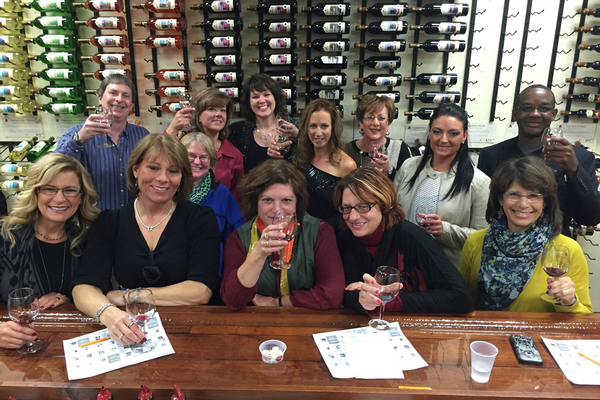 Taylor Swift has her Swifties; Justin Bieber has his Beliebers, but Adirondack Winery has the best fans of all -- Club members!
Year after year, our loyal Gold Club, Case Club & Wine Club members buy our wines because they love the way they taste and because they bring back memories of the Adirondacks with every sip.
They also love the benefits of being a Club Member, like up to 20% off wine purchases, free monthly wine tastings, VIP treatment at our tasting rooms, free monthly gifts, special Club events, and early access to our new and limited-edition wines, like Drifter, Home Sweet Home and Winemaker's Reserve Meritage (which goes on sale to Club members next weekend!).
Kathy Rowney, of Clifton Park, N.Y., has been a Gold Club member for two years. She said she loves "being treated like VIPs when I stop in for our monthly wine tastings, not to mention the free gifts" given to Gold Club Members, which are customers who purchase 36 bottles or more within a calendar year.
Because we ship our wines and accessories to 35 states, our Club Members live all over the country. Debbie Hall of Jackson, N.J., has been a Gold Club member for two years, and she said, "Since I can only get to Lake George a couple of times per year, I love the fact that we get great discounts when we order by mail."
She said she loves to visit during Club Weeks and Club Weekends (like the one next weekend featuring wine glass candle making with Wax 'n' Wix on Saturday, Dec. 8 from 12-4pm) because of the extra perks like a members-only bar area with locally sourced snacks and free wine cocktails (Gold Club Members even get a FREE bottle of their choice during these events!).
"Holiday dinners only serve Adirondack Winery wine anymore -- we went through 7 bottles this Thanksgiving alone!" Debbie said.
Victoria Fay, of Middle Village, N.Y., has been a Gold Club member for four years.
"I love the wines, plus Lake George is my favorite place on earth," Victoria said. "I don't get to visit the Tasting Rooms as often since I live on Long Island, but when I'm there I buy wine by the case."
She adds, "The wines are so great that I plan on purchasing them for my wedding next year, and as a Gold Club Member, I'll get a discount, so I'll get great wine for a reasonable cost! So glad to be part of this winery!"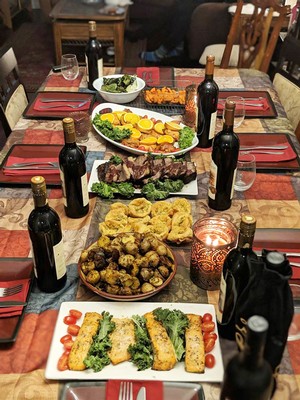 And our Club members love to spread the word about our wines to other wine lovers and wine learners, too.
"We have turned a lot of our 'I'm not a wine person' friends into 'Hey, can you pick me up a few of those bottles,' friends," said Luis Torres, who became a Gold Club member this year and drinks ADK Wine with his friends at his dinner parties.
Joining our Clubs is easy. Sign up for our Wine Club to get three bottles of wine delivered to your doorstep four times per year (plus you'll get tons of Club Member benefits, like wine discounts, FREE tastings and more! Red, Fruity and Surprise Me! packages available).
Customers are enrolled in Case Club when they buy 12 bottles of our wine, but you can upgrade to Gold Club by purchasing 36 bottles or more within a calendar year.
For full benefits information, and to learn about the differences in the Clubs, click here.
Already a member? Renew your benefits now to keep your benefits for all of 2019! Case Club members can renew by purchasing 12 bottles between Nov. 22 and Dec. 31, 2018. Gold Club members need to buy 36 bottles within the 2018 calendar year to keep their benefits for next year.
Comments
Commenting has been turned off.