March 5, 2020 | Roberto Cruz
It's Wine Madness Month at ADK Winery!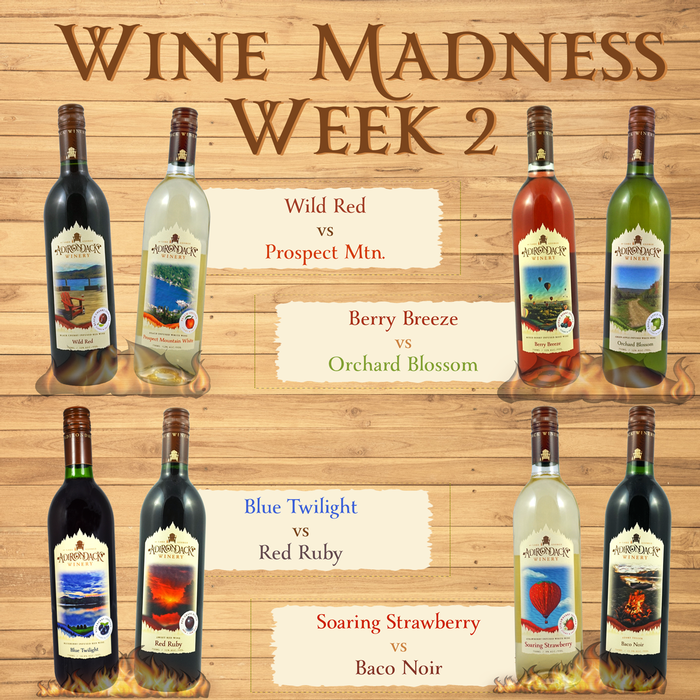 It's Wine Madness Month at Adirondack Winery and all month long you can help your favorite wines advance in our "tournament" and enjoy big savings on some of our best-selling products!
Follow our social media pages on Facebook and Instagram to see the latest version of our Wine Madness bracket – and to get important updates about flash sales happening on our online store!
Plus, if you haven't already, you can sign up for our Inner Circle newsletter to get news about flash sales and special Wine Madness Promotions sent directly to your inbox.
Stay tuned for more news and check out the wines going head to head this week! The best seller advances and we have something special in store for the top two wines at the end of the month!
Click here to check out our Facebook page.
Click here to follow our Instagram page.
Comments
Commenting has been turned off.