September 2, 2019 | Roberto Cruz
Join Our Making Strides Fundraising Team!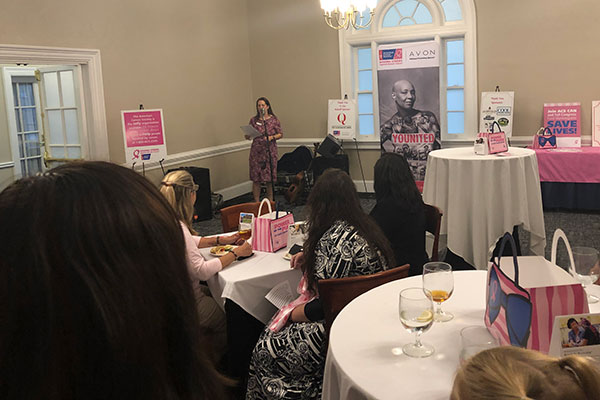 Last week, Making Strides Against Breast Cancer of the Adirondacks kicked off their fundraising efforts in our area!
When all is said and done, the organization will raise tens of thousands of dollars for breast cancer survivors and patients in our community, for everything from rides to and from treatment, to hotel stays for family, a 24/7 hotline and so much more.
This incredible cause is something we support wholeheartedly - we talk about it with our friends and family, and we take action too!
This year, Adirondack Winery has set an ambitious fundraising goal of $8,500! We WILL get there - but we need your help!
You can join our fundraising team at adkwinery.com/joinourteam Then you can share your page to your social media and ask family and friends to support the cause!
Starting Sept. 17th, we will have our signature Drink Pink Berry Breeze on sale online and at our Tasting Rooms - $4 for every bottle donated to Making Strides!
You can also learn about other ways to help fundraise - like buying pink accessories at adkwinery.com/coolwinestuff or coming in for a Drink Pink Weekend, every weekend in October. We'll have pink accessories for sale, raffle tickets, Ultimate Wine Tastings & Uncork & Craft events all to benefit Making Strides!
Learn more at adkwinery.com/drinkpink and if you or someone you know would like to share your story with our team, you can reach out to me at ilovewine@adirondackwinery.com any time. Thanks everyone and let's fight back against breast cancer!
Comments
Commenting has been turned off.