July 2, 2021 | Wine Award Announcements | Colleen Senglaub
Moonlight Strikes Double Gold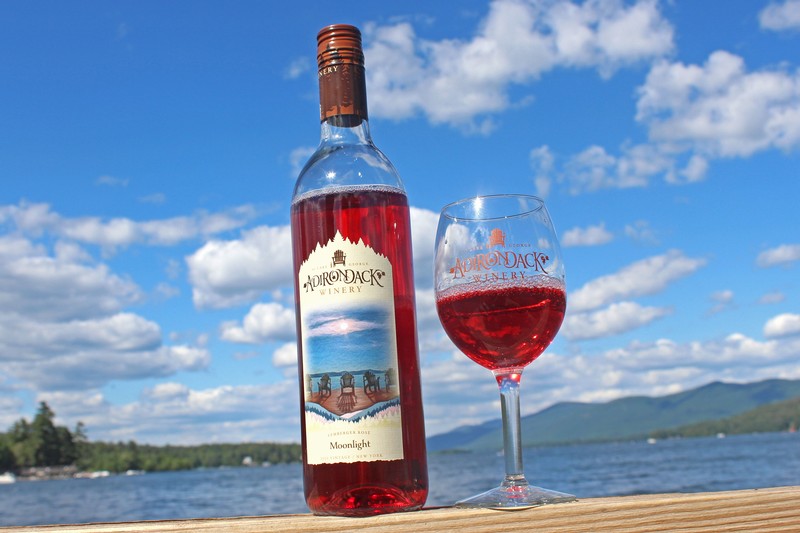 Earlier this year, our winemaking team experienced major success when their first ever Lemberger wine, Stargazer, won Best of Class at the New York Wine Classic.
Two years after Stargazer was conceived, this year's harvest season brought a new and exciting opportunity for the team to create their first ever Lemberger Rosé, called Moonlight. Winemaker Brad Casacci and his team knew that they had created something special with Moonlight. The Finger Lakes International Wine Competition agreed, announcing earlier this week that Moonlight was the winner of a Double Gold medal at its 2021 competition. The competition receives about 3,000 entries a year and describes Double Gold wines as "unanimously exceptional and remarkably distinctive."
Moonlight is a delicious dry rosé with earthy and fruity notes. It opens with smooth, tart flavors of ripe raspberries followed by notes of strawberry jam. Moonlight pairs well with rich and cheesy dishes, including mac 'n' cheese, grilled cheese, and wood fired pizza.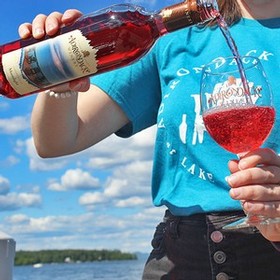 "We approached it in a similar fashion as our Cabernet Franc Rosé by using the saignée method, which pulls a rosé out of a tank of red wine. We found very early on in the process Moonlight had a beautiful deep fuchsia color to it that really captures your eye," said Winemaker Brad Casacci. This stunning fuchsia color makes Moonlight completely unique from the typically less vibrant pink color of most rosés.
Casacci feels that Moonlight is the best wine of all the 2020 vintages saying, "We tasted the wine every few weeks and fell in love with the balance and flavors that we were able to capture and knew that it would likely be one of best wines to come out of the 2020 harvest."
Moonlight is officially available to Club Members on July 21. We are expecting it to sell fast, so click here to see how you can become a Club Member and guarantee one week of early access before anyone else! The Lemberger Rosé will be available to all Adirondack Winery Inner Circle email newsletter subscribers on July 28. Join our Inner Circle email list to make sure you can get access and follow us on social media so you don't miss a thing!
Comments
Commenting has been turned off.