May 2, 2017 | Adirondack Winery Staff
2017 Mother's Day Gift Guide
If anyone deserves a holiday of their own, it's mom! She's given you everything, and each year, Mother's Day is a special opportunity to say thanks. It's not always easy to find the perfect gift for Mom, but we've picked out a few to get you started!
---
There's no better way to celebrate Mom than with a day at the lake! That's why we're celebrating moms everywhere all Mother's Day Weekend at the Tasting Room. Sample our locally made wines, pair them with local cheese and chocolates, and enjoy upgrades throughout the weekend! AND all Moms will be treated to a free wine cocktail too! Click here to learn more.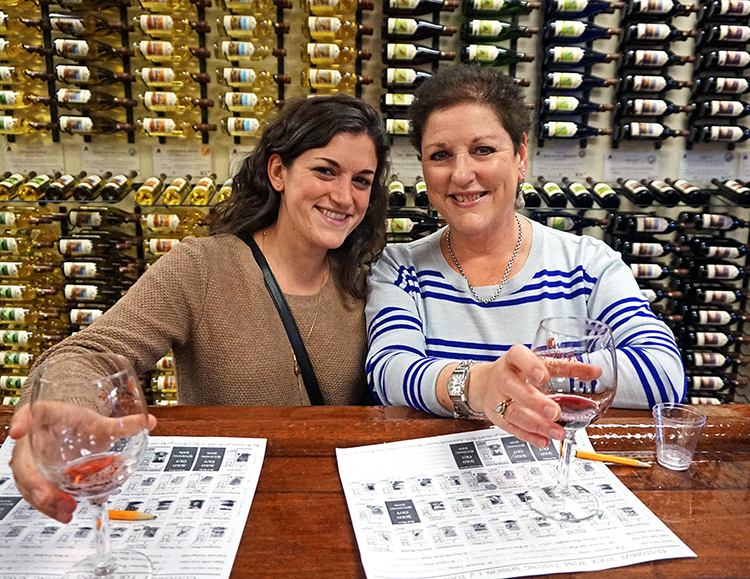 ---
Looking for something extra fun to do with Mom? Spend a night out at an upcoming Uncork & Craft! Sip on a wine flight and snack on a light food spread while you get in touch with your creative side with a fun and unique craft! We only have two more scheduled before the summer season, Sip & Plant (Friday, May 12th) and Wine Glass Candles (Thursday, June 1st). Seats are limited, click here to learn more.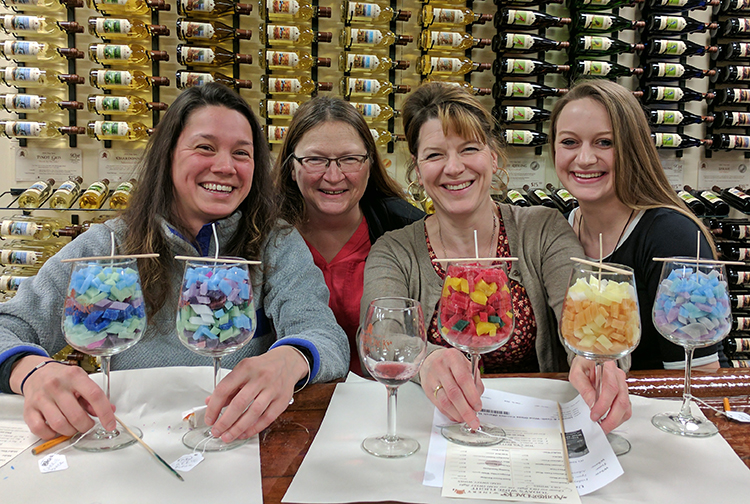 ---
Coffee?! There might be wine in here! Give your mom a smile every morning and blend together a few of her favorite things with this fun Adirondack Winery coffee mug. They're available in three colors, so you'll be able to pick her favorite! We suggest pairing it with a bag our Kru Coffee wine-infused coffee beans too — the ultimate package for lovers of coffee and wine! Check it out here.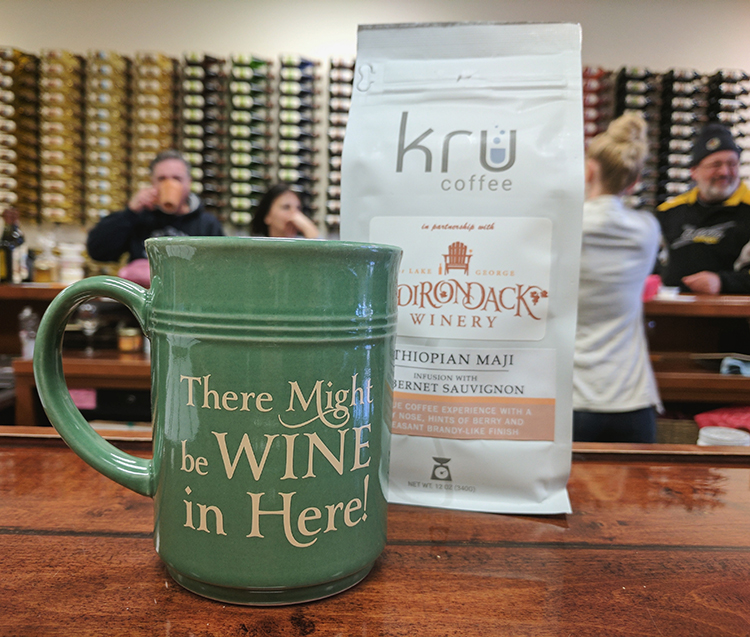 ---
With this insulated wine cup, Mom can take her wine for a walk and keep it cool too. The lid prevents spills and the stem keeps it classy — perfect for a day on the lake, in the backyard, or just lounging around! Check it out here.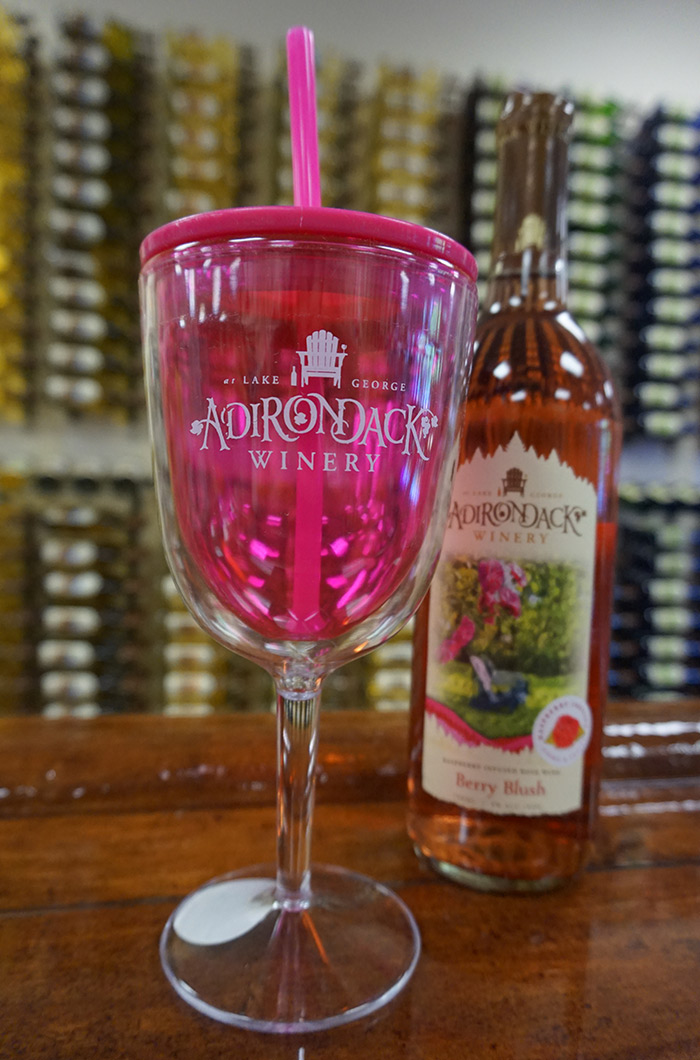 ---
Make your gift as unique as your mom with a personalized, handwritten label! We offer three different wine types and three different label options, so you can personalize it any way you want. Say thanks to Mom with a bottle that is truly all her own! Click here to learn more and pick a label style.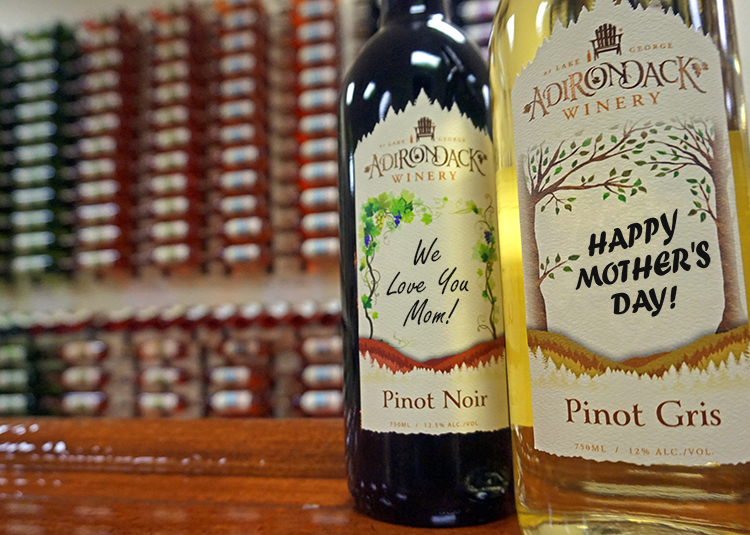 ---
We partnered up with our local friends at Wax 'n' Wix to create these fantastic scented wine glass candles! Choose from original scents Soaring Strawberry or Cabernet Sauvignon, and best of all, you can use the wine glass when the candle is gone! Click here to learn more.
Want to choose your own scent? You can make your very own wine glass candles at Uncork & Craft on June 1st! Click here to learn more.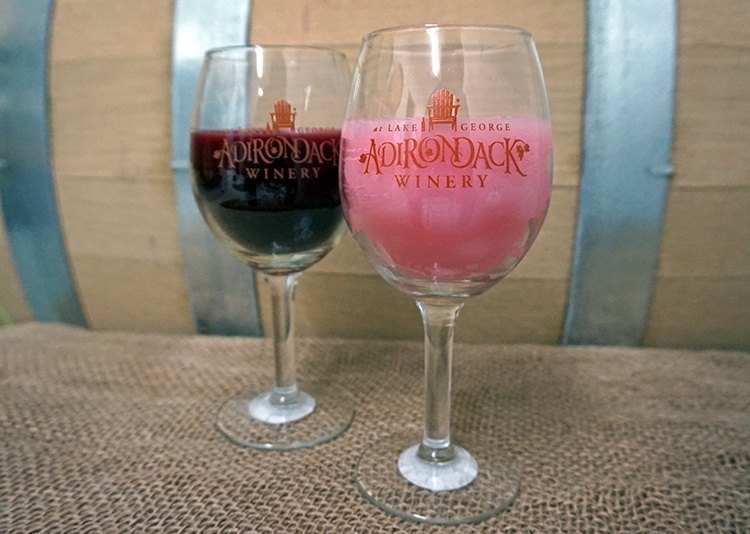 ---
Treat your mom to a weekend full of wine, food and fun with tickets to the 3rd annual Adirondack Wine & Food Festival! Purchase them online, and they'll be emailed to you in minutes! Does it get any easier than that?! Click here for tickets & info.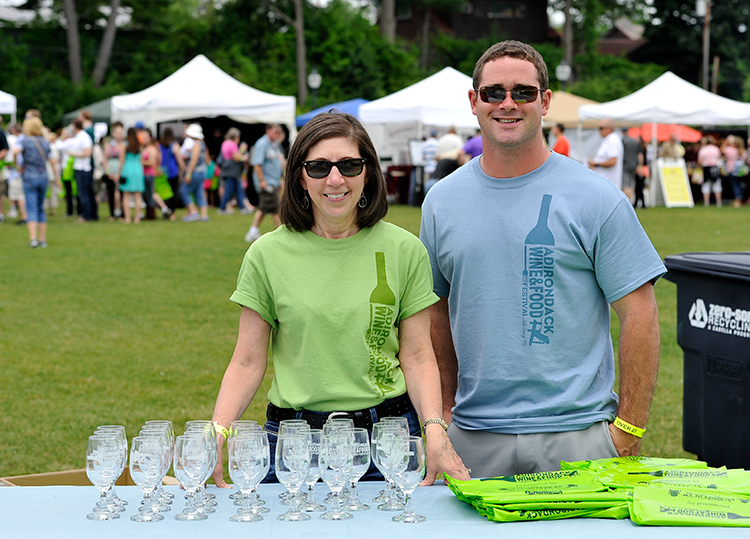 ---
From all at Adirondack Winery, we wish every wine-loving Mom out there have a very Happy Mother's Day! Hope to see you soon!
Comments
Virginia

@ May 7, 2017 at 10:23 PM

Thank you so much for the blog post!

Commenting has been turned off.