June 16, 2022 | Hailey Brooks
Queensbury Tasting Room Events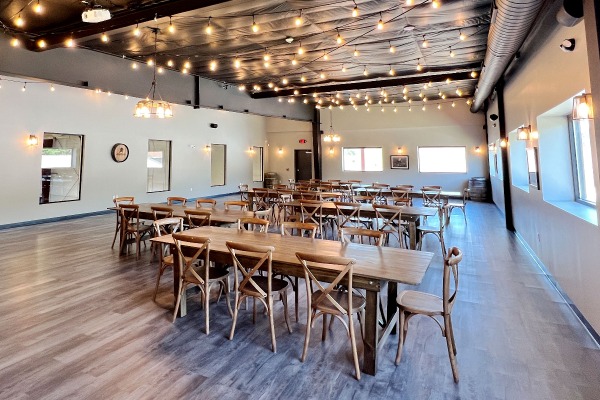 Now that our Queensbury location is open, we have put together an amazing calendar of events for you and your friends/family to come and enjoy with us this summer! Continue reading below to learn all about what these events have to offer.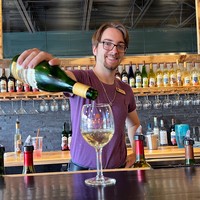 Wine Wisdom With Eldon:
Want to become an expert in all things wine? Then our Wine Wisdom classes are the event for you! Classes are held Fridays from 6:30-8 pm. The class is led by Eldon, one of our most popular wine concierges! Eldon will provide a fun and entertaining class that is perfect for date night or a night out with friends. Throughout the class, you will learn how to maximize your enjoyment of wine by using all five of your senses to discover the many unique nuances that different wine varietals can offer. You will take a deep dive into the Six Ss of wine tasting with us - See, Swirl, Smell, Sip, Swish, and Savor. You will be welcomed with a 2 oz. pour of one of our featured sparkling wines, followed up by a tasting of 7 different wines, with a final pour of premium wine. You will also enjoy a selection of gourmet charcuterie-inspired snacks, carefully selected to accompany the wines you will try. You will leave with reference materials to share your newfound knowledge at home and a souvenir premium Adirondack Winery glass!
*Before your class, you are welcome to enjoy our bar or outdoor patio for wine, cocktails, food, and more!
Click here to book your experience!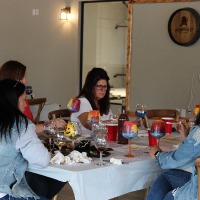 Uncork And Craft:
Calling all crafters! Our Uncork & Craft events are a fun and relaxing way to spend your Friday nights! Uncork & Crafts are held on select Fridays from 6:30 pm- 8:30 pm and each event will include our Original Wine Tasting Experience. One of our experienced wine concierges will guide you through finding the right wines for your palate, as you get to enjoy 7, 1oz samples of Adirondack Winery wines of your choice! Each Uncork & Craft event is $35 per person. Click here for more information about the events & to purchase tickets.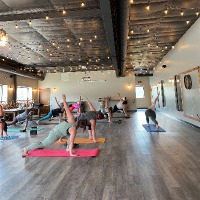 Vino and Vinyasa:
Start your Sunday right with one of our Vino & Vinyasa Yoga classes on select Sundays. You can expect a calm, but invigorating class taught by Adirondack Winery resident instructor, Heather Prindle. Heather will guide you through a one-hour class of "Awakening Yoga", appropriate for both beginners and advanced Yogi's. You can count on leaving Heather's class confident and relaxed, seeing positive possibilities for your day ahead! We do recommend you bring your own yoga mat and yoga blocks, but we will have a few extras on hand if needed. Each yoga class is just $8 for the class (will be refunded if you spend $20 or more in the Tasting Room following the class), but we do recommend joining us for our Brunch Experience after the class for $33.50 (yoga is free when you book the brunch experience).
Click here
for more information about classes & to purchase tickets.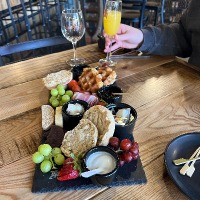 Brunch:
Join us for brunch every day! We offer a brunch board with a satisfying mix of sweet and savory favorites including prosciutto, cheese, yogurt, English Muffins, wine-infused biscotti, a waffle, and a mix of tomatoes, grapes, and strawberries. The standard board serves two, but serving sizes are available for up to 10 people! No brunch is complete without mimosas and Bloody Mary's! Try our Sunrise and Sunset Mimosas made with raspberry and peach sparkling wines, or kick things up a notch with the ADK Bloody Mary.
Click here
to see our menu & book brunch today!
We are hoping to add more exciting events to our events calendar in the future so keep an eye out for those. We hope to see you at one (or many) of these events this summer!
Comments
Commenting has been turned off.