October 3, 2018 | Seasonal Favorites | Vicky Seabury
It's the Most Wonderful Time of the Year - Red Carriage is BACK!
Few flavors call to mind the warmth and coziness of the holiday season more than tart, fresh cranberries! From pies and pastries to the classic staple of cranberry sauce, this colorful, versatile fruit imbues holiday meals with sweet and satisfying flavor… so we made a holiday wine infused with the delicious taste of cranberry!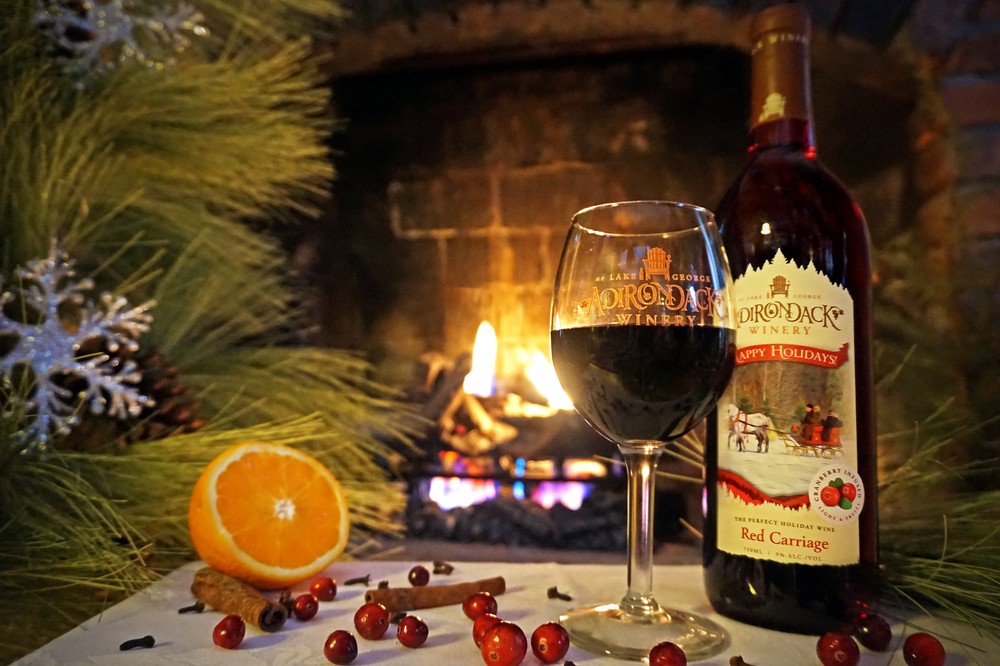 For over 10 years, our cranberry-infused red wine, Red Carriage, has been a customer favorite. (It's popular with wine critics, too – it won an award at the 2016 American Wine Society Competition!) It's a semi-sweet, light-bodied red wine filled with notes of fresh cranberries balanced with acidity and light tannins. It's also versatile, pairing well with chicken, pizza, tomato-based pasta dishes, strong cheeses, and berry or chocolate desserts…though our favorite pairing is a glass of Red Carriage served alongside a classic turkey or ham holiday dinner!
Looking for a cool way to enjoy Red Carriage? Try our recipe for Cranberry-Lime Fizz! It's a fun, fizzy wine spritzer that's easy to make and fun to share at holiday parties! Red Carriage tastes great chilled, but it's also a perfect choice for creating a batch of warm mulled wine – especially on a chilly day! Mulled wine is a delicious, spice-infused wine drink that is served warm. Recipes can vary to suit your taste, and ingredients can include everything from spices to fruits. Our favorite recipe for mulled Red Carriage is simple, spicy, and sweet – full of comforting flavors!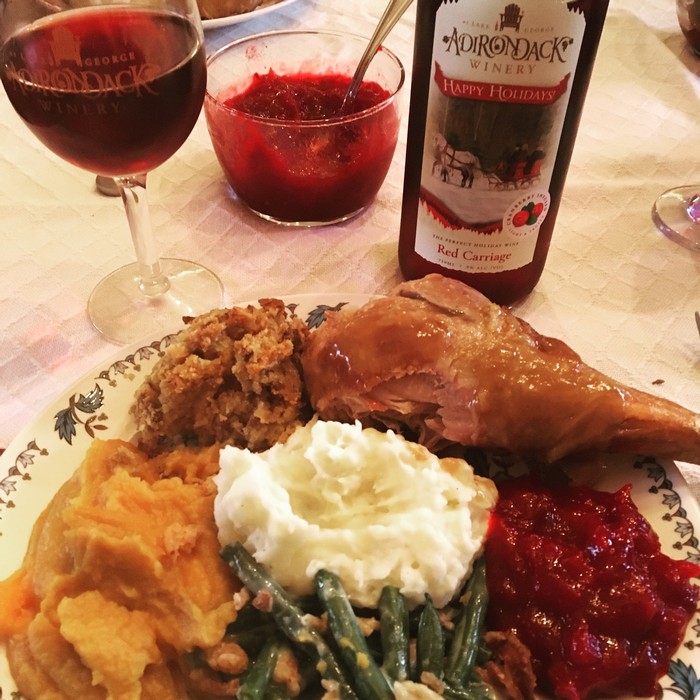 Is your mouth watering yet? Red Carriage is a seasonal wine that is only produced in limited supply – and it sells out year after year! If you want to pour some Red Carriage at your next family gathering, there are several ways to buy some. Red Carriage is sold online (we ship to 35 states!) and can be purchased from our Queensbury winemaking facility. You can also purchase Red Carriage for pickup from either of our tasting rooms – simply give us a call at 518-668-9463 at least 24 hours before your desired pickup date, and we'll have your wine ready for you! Many area liquor stores also carry Red Carriage. To find a liquor store near you that carries Adirondack Winery wines, check out this page of our website!
See what customers are saying about Red Carriage:
Lynn – "This is the BEST wine I've ever had. Gave a glass to my Mom who doesn't even like wine and she had me order 3 bottles!!! "
Lou Ann – "This wine always pleases. It has a taste that makes you feel like it's a holiday - and family and friends are always happy to when I share it with them!"
Ashlee – "Received this as a gift this year and it's become my new favorite!!"
Comments
Commenting has been turned off.