July 25, 2023 | About Events, Dueling Pianos, Winery Announcements | Piper Spratt
Top 10 Reasons to Attend Dueling Pianos

Prepare for an unforgettable evening of music, laughter, and wine as Adirondack Winery presents the dynamic duo of Matt Tobin and Steve Savage, better known as Savage Pianos. With their incredible musical talents and engaging performances, this Dueling Pianos show promises a night to remember. If you're still on the fence about attending, here are ten compelling reasons why you won't want to miss this remarkable event.


1. Unrivaled Musical Fusion:
Matt Tobin's fiddle and harmonica skills combined with Steve Savage's remarkable saxophone playing add a unique and captivating touch to the dueling pianos experience. Prepare to be amazed by the seamless integration of multiple instruments into their performances.
2. A Show for All Music Lovers:
Whether you're a fan of classic rock, pop, country, or even jazz, Savage Pianos caters to diverse musical tastes. They have a vast repertoire of songs, spanning decades and genres, ensuring that there's something for everyone to enjoy.

3. Interactive Entertainment:
Get ready to be an active participant in the fun! Dueling pianos shows are known for their interactive nature, allowing you to request your favorite songs and sing along with the performers. It's an experience that brings the audience and musicians together in a truly special way.
4. Engaging Performances:
Matt Tobin and Steve Savage are more than just talented musicians. They have a natural knack for captivating the audience, their banter between songs is guaranteed to have you in stitches. This energetic and lively connection with the crowd creates an electric atmosphere that is impossible to resist.


5. Impressive Musical Talent:
Prepare to be mesmerized by the jaw-dropping talent of Matt Tobin and Steve Savage. These musicians are masters of their craft, bringing their incredible skills to each and every performance. Their virtuosity and musical finesse will blow you away.

6. A Beautiful Venue:
The Queensbury Tasting Room of Adirondack Winery provides a picturesque and intimate setting for this incredible show. From the moment you step foot in this gorgeous space, you'll feel like you're in the midst of something truly special.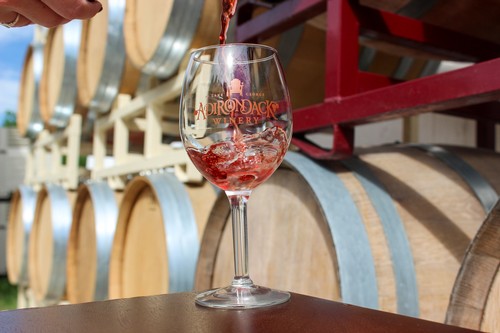 7. Wine and Song, a Perfect Pair:
Pairing an evening of exceptional music with Adirondack Winery's delightful wines is a match made in heaven. Sip on their award-winning wines while immersing yourself in the enchanting soundscape created by Savage Pianos.
8. Date Night Delight:
Planning a romantic evening for you and your special someone? Look no further than the Dueling Pianos show. This unforgettable night of entertainment is the perfect backdrop for a memorable date night that will leave you both smiling from ear to ear.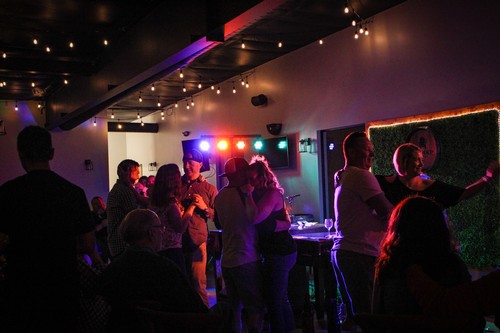 9. A Night of Community and Connection:
Nothing brings people together quite like music. Attending the Savage Pianos show is an opportunity to connect with fellow music lovers, forge new friendships, and be a part of a vibrant community that loves to celebrate the power of music.

10. Create Lasting Memories:
Finally, attending Adirondack Winery's Dueling Pianos show promises to be an evening filled with laughter, joy, and incredible music. By joining in the festivities, you'll create memories that you'll cherish for years to come and leave the night with a smile on your face.
There you have it—ten undeniable reasons why you should mark your calendar for Adirondack Winery's Dueling Pianos show featuring Matt Tobin and Steve Savage. Come witness their unrivaled musical fusion, engage in an interactive and entertaining experience, and enjoy an unforgettable night of laughter, wine, and connection. With the talents of these exceptional musicians and the charming atmosphere of the Queensbury Tasting Room, be prepared for an evening of pure magic. Don't miss out—be a part of this sensational event that promises to spark joy and create lasting memories.

Comments