January 27, 2017 | Wine Award Announcements | Adirondack Winery Staff
What does a Master Sommelier have to say about Adirondack Winery wine?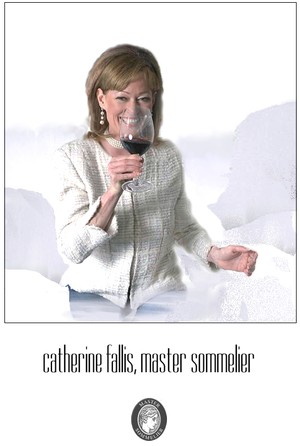 We recently sent out eleven types of wine to Master Sommelier, Catherine Fallis (pronounced "fall is") of the Planet Grape Wine Review. She is the world's 5th female Master Sommelier – a title held by only 140 people in the United States, and a total of 219 worldwide (only 21 are women!). She was also inducted into Les Dames d'Escoffier and is a Board Member of The American Institute of Wine & Food. Her credentials make her a highly sought after wine expert and spokesperon for the wine industry. Catherine created her alter-ego, grape goddess®, to "help bring wine down to earth for consumers as well as those entering the wine industry."
We are so honored to have such a prestigious member of the wine community take the time to grade our review our wines, and even more honored she enjoyed them!
Here are the grades and tasting notes she came up with:
Gewurztraminer: 90pt
Tasting Notes: Flavorful, mellow and lightly sweet with notes of ripe peach and pineapple, lily, lilac, coconut snowball, cotton candy and a refreshing pink lemonade tartness for balance.
Pinot Gris: 90pt
Tasting Notes: Lightly sweet and feathery in texture with notes of lemon, honey, white flowers, sourdough bread and vanilla.
Semi-Dry Riesling: 90pt
Tasting Notes: Creamy, smooth, sweet and fresh with notes of lemon curd, almond croissant, marzipan, honey and lanolin.
Semi-Sweet Riesling: 90pt
Tasting Notes: Silky, expressive, rich and sweet with bright balancing tartness and notes of peach melba, mango, guava, sandalwood, pecan and honey.
Dry Riesling: 89pt
Tasting Notes: Light and fresh with notes of red delicious and gala apple, lemon lime soda, ginger, honey and nutmeg.
Lake Winds White (mango infused): 89pt
Tasting Notes: Fresh and sweet with notes of mango nectar, peach puree, candied kumquat, strawberry/rose gelee and soft serve vanilla ice cream.
Chardonnay: 88pt
Tasting Notes: Creamy and soft with notes of lemon curd, baked apple and cinnamon.
Red Ruby: 88pt
Tasting Notes: Port-like intensity and sweetness with notes of cherry compote, blueberry cobbler, raisin and baked fig.
Cabernet Franc Rosé: 88pt
Tasting Notes: Tart, fresh and lightly bitter and sweet with notes of grapefruit, peach pit, Campari, sugar glazed donut and fruit cake.
Seyval Blanc: 88pt
Tasting Notes: Crisp and juicy with a light sweetness and notes of lemon, apple, pear, peach, ginger, wax and bay leaf.
Barrel Aged Chardonnay: 87pt
Tasting Notes: Round, creamy, nutty and lightly oxidative with notes of lemon meringue pie, bananas foster, ginger, peach and dried pineapple.
Read more about Catherine Fallis, including what it takes to become Master Sommelier (it isn't easy!), additional wine reviews, her impact on the wine industry and more at PlanetGrape.com.
Comments
Commenting has been turned off.