Red, White & Blue Sangria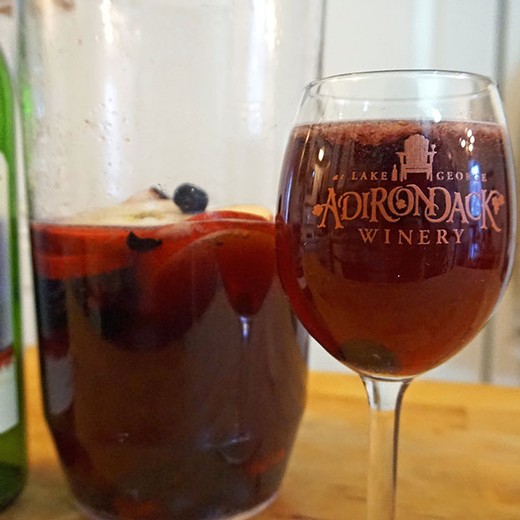 Recipe Date:
June 29, 2017
Measurements:
Imperial (US)
Ingredients
1 bottle "Fireworks" Merlot
6 ozs Blueberries
1/2 cup Sugar
2 Red Apples
2 Cinnamon Sticks
Lemon Lime Soda
Directions
Place blueberries and sugar in the bottom of a large pitcher.
Mix well, crushing about most of the blueberries to release their juices.
Add cinnamon sticks. Slice apples horizontally across the middle into thin slices so the core makes a star in the middle.
Add to pitcher. Add one bottle of Merlot to the pitcher and stir well (be careful not to break the apple slices!).
Cover with plastic wrap and chill for at least 8 hours.
To Serve: Pour fruit-infused wine into serving glasses and top with lemon-lime soda to taste and enjoy!
Don't like dry wine? This recipe also works great with Blue Twilight (blueberry infused red) or Wild Red (black cherry infused red)! Just substitute Blue Twilight for Merlot, decrease the amount of sugar to a quarter cup, and use lemon lime seltzer instead of soda! Cheers!