December 20, 2017 | About Events, Holiday Guides | Adirondack Winery Staff
5 Great Last Minute Gift Ideas
We know how it goes ... you make your list, you check it twice, then a few weeks go by and you're still scrambling to find that perfect gift. Don't worry if you still need a great gift for the wine lover in your life, we're here to help! Here are 5 perfect last minute gift ideas from Adirondack Winery!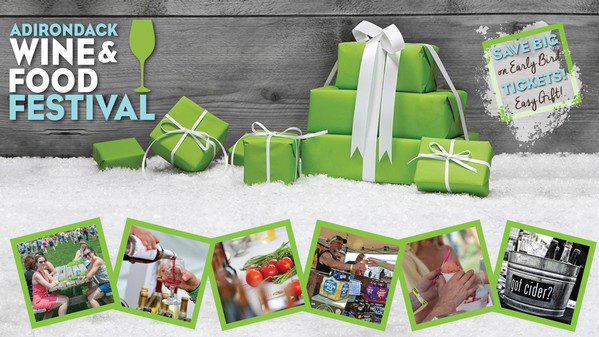 Enjoy a night of wine and crafts at Uncork & Craft, learn something new at Wine 101, or take a taste at something different at a Wine & Cheese Weekend! Our calendar is packed and there's something for everyone, check out what we have coming up!
The most anticipated summer event in the Lake George region is back once again and tickets are on sale now! Plan a weekend away and enjoy some of the best wine, beer, spirits, specialty food and more that New York has to offer! Choose from single-day tickets or make it a weekend at the lowest prices available – all at early bird discount prices! Learn more about the festival at AdkWineFest.com and get your tickets here>>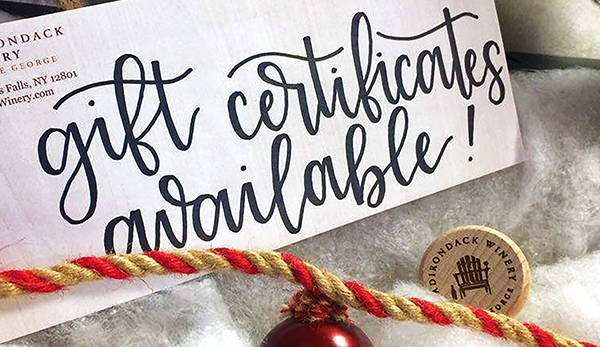 What do you give the wine lover that has everything? Give them the freedom to choose at their next trip to the Tasting Room! We offer several increments, so you can decide whether to make the gift card a stocking stuffer, or the grand finale! Learn more about Adirondack Winery gift certificates here>>
If a gift card won't cut it, plan a trip to our Tasting Rooms in Lake George and Bolton Landing with a Tasting Package! We offer 3 different options, so you can make the most of your visit. Learn more and purchase your Tasting Package here>>
The best place to shop for the widest variety of what we offer is right at our Tasting Rooms – from gifts you can't find online to the last few bottles of your favorites! Store hours will be a little different over the Holidays and inventory is subject to change, so give us a call ahead if you have any questions. Holiday Hours are as follows:
Christmas Eve - Saturday, Dec. 24th - 11am-5pm
Christmas Day - Sunday, Dec. 25th - CLOSED
New Year's Eve - Saturday, Dec. 31st - 11am-7pm
New Year's Day - Sunday, Jan. 1st - 11am-6pm
CLICK HERE to view complete Tasting Room hours
If all else fails, use our store locator and pick up a couple bottles of wine at a liquor store near you! You can find our wine in nearly 400 stores across New York State, but give them a call ahead of time to see what they still have in stock. Find a store near you here>>
Comments
Commenting has been turned off.