August 17, 2016 | Adirondack Winery Staff
Anatomy of an Adirondack Winery Slate Plate
If you've never tried a Slate Plate at our Lake George Tasting Room, consider this your formal introduction! Every item on our Slate Plates is locally made and carefully selected in order to enhance any wine tasting experience. Try one during your next visit to the tasting room!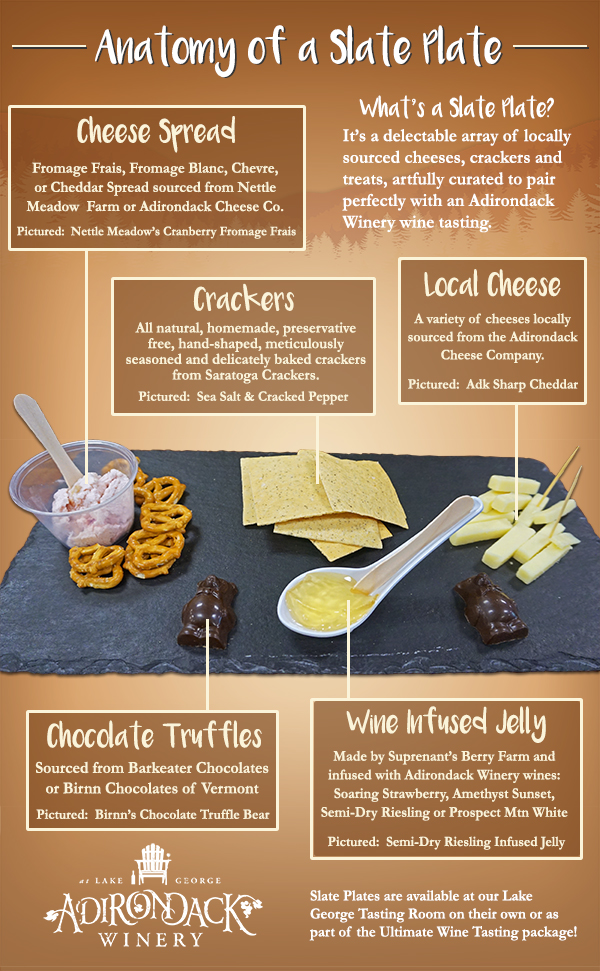 DON'T FORGET: Slate Plates are just $8 every Locavore Wednesday for the rest of the summer! Click to learn more
We'd like to extend a special thanks to all the local businesses that help make our Slate Plates delicious!
Comments
Commenting has been turned off.