September 2, 2021 | Winery Announcements | Colleen Senglaub
Construction Update: Why Adirondack Winery Needs More Space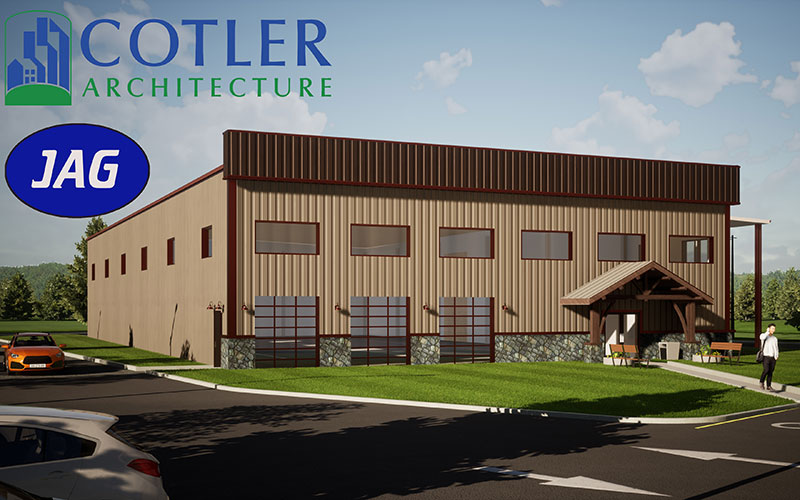 We have officially begun construction on a brand-new tasting room and winemaking facility at our headquarters in Queensbury, NY. This project has been in the works for a long time, and this new 14,000 square foot building is going to be a game changer for things here at Adirondack Winery.
So…why is this new space necessary? We're bursting at the seams! We have come so far since Mike and Sasha Pardy started making wine in the back of our Lake George Tasting Room in 2008. The business has grown tremendously, and we need more space if we're going to keep up with demand. We all know there is nothing worse than running out of wine!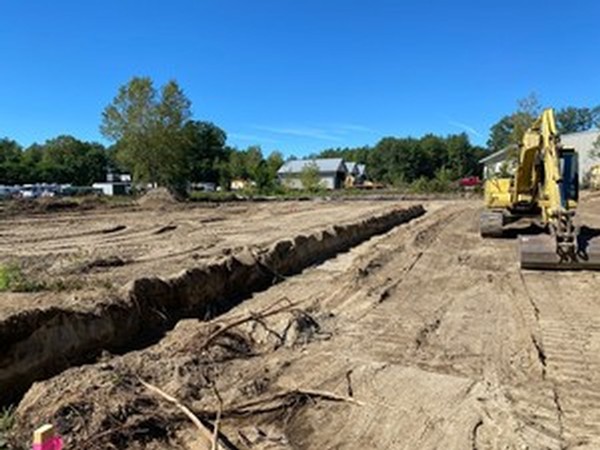 This new winemaking facility will triple our winemaking capabilities over the next 10 years. We will be able to expand our production space and do even more of what we do best…make great wine! Winemaker Brad Casacci is excited for the upgraded facilities and for customers to be able to see the wine production for themselves. "There's a lot of hard work and pride that goes into creating each bottle," he says.
Not only will our new headquarters include a brand-new winemaking facility, but it will also feature a new Tasting Room and event space! Last year, we started doing outdoor tastings at our current headquarters to offer up something a little different than what we offer at our Lake George and Bolton Landing Tasting Rooms.
Our new Tasting Room will be larger and have some new offerings many of you will be excited about! For the first time, we expect that our guests will be able to enjoy a full glass of ADK Winery wine, plus craft beverages from other local producers. The new space will have more food offerings and 3,000 square feet of green space for outdoor seating, fire pits, and live music.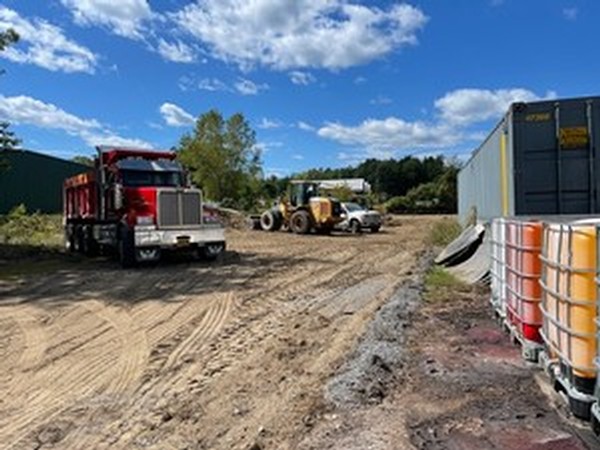 The new building will feature an event space perfect for private events like bachelorette and birthday parties as well as wine release parties, Club Member events, and wine crafting and education classes. We expect construction to be completed in Spring 2022.
We are constantly looking for ways to grow the winery and add more value to the community, and this new building is the way we are going to do that! We can't wait to see it all come together and create an unforgettable experience for our dedicated customers and visitors coming to the region. Stay tuned as we share details of our groundbreaking and be sure to follow along as we share monthly construction updates and more exciting details about this new space!
And if you're headed to the area before it opens, stop in and see us at one of our 3 locations! Click here to book a wine tasting today and visit adkwinery.com/locations to see our current hours!
Comments
Commenting has been turned off.