April 9, 2021 | Roberto Cruz
Myth Busted: Why Pinot Gris Is Sometimes Pink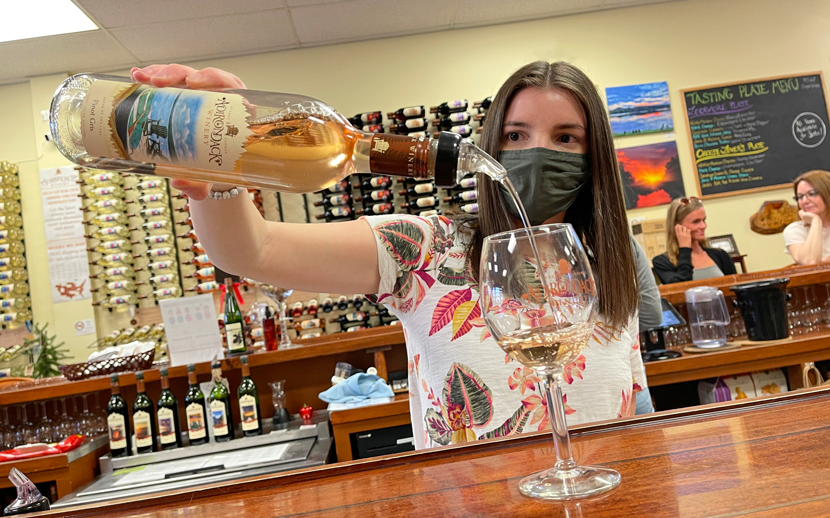 Roses are red, violets are blue, but wines made with the Pinot Gris grape can't be pigeonholed quite so easily.
In fact, you may be looking at a bottle of Pinot Gris right now that has a pink, almost rosé-like hue to it. And you're about to find out why!
The Pinot Gris grape is a variety that can be traced back to France and the Burgundian Pinot family. The French word "Gris" translates to Gray in English and these grapes were given that name because their skins have historically had a color that can be described as gray with pink and sometimes brown tones. More so than many other white wine grapes, these grapes can resemble red wine grapes because of their darker colors.
And that leads us to the pinkish color you may be seeing in a new vintage of your favorite Pinot Gris.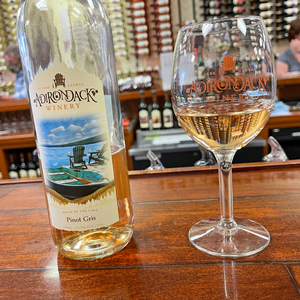 In the case of Adirondack Winery's 2020 Pinot Gris, for example, a few interesting occurrences led to the wine having a pink hue to it, which you may not notice if you don't drink Pinot Gris too often (and maybe even if you do!).
These particular Pinot Gris grapes were picked and then given 12 hours to soak up the color and flavors of their skins. In winemaking, this process is called maceration and is something winemakers desire because it allows a wine to pick up unique characteristics they can only get via this process.
You'll notice the Pinot Gris is not the color of, say, a Merlot, because the exposure was only a few hours as opposed to a few days or up to a week when red wine is made.
After being crushed and pressed, these Pinot Gris grapes were then given an additional 72-hour cold soak.
The result is a Pinot Gris that has the crisp, refreshing taste the grape is known for, with a beautiful rose gold color to it and notes of peach and lemon peel that are unique to this year's vintage!
Try it yourself today and learn why you should never judge a wine exclusively by its color!
Our Pinot Gris is one of our most popular white wines and is the winner of several awards, including a Double Gold at the 2018 Big E Northeast Wine Competition. Click here to add it to your cart!
Comments
Commenting has been turned off.