April 30, 2019 | Roberto Cruz
New Places to Find Our Wine on Long Island & More!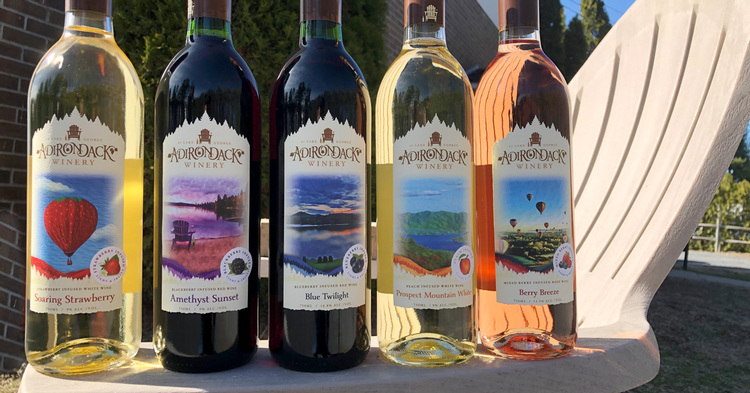 Your favorite wines can be found in new places, including TWO new locations on Long Island!
First, showgoers at the Suffolk Theater in Riverhead can sip on a glass of Berry Breeze, Orchard Blossom, Drifter, Sunny Day & more while they watch a concert or comedy show from headlining acts that this summer include Art Garfunkel, Jefferson Starship and others. The 1930s art deco-style theater in Long Island's Suffolk County has also been known to serve specialty drinks made with our Prospect Mountain White and our other popular fruity wines.
We are also proud to have our wines for sale in Nassau County at Merrick Wines & Liquor, located at 2148 Merrick Ave. in Merrick. The store, which is located in the Merrick Mall with CVS & Stop n Shop, has Soaring Strawberry for sale, as well as Amethyst Sunset, Blue Twilight, Baco Noir and more.
And finally, the Village Liquor Shoppe in the northern New York hamlet of Keeseville is now selling Strawberry, Amethyst, Merlot and all three of our Rieslings. We are so proud to bring our most popular wines to the Lake Placid area and a big THANK YOU to the Village Liquor Shoppe, Suffolk Theater and Merrick Wines & Liquor for bringing our wines to the people who love them!
Stay tuned for more big news in the coming weeks and if you are able to make it to our Tasting Rooms for Mother's Day, we've got a special Uncork & Craft wine sign making night, Lavenlair Farm selling lavender products in store, giveaways and so much more next weekend! Click here to learn more.
Comments
Commenting has been turned off.