February 13, 2018 | Adirondack Winery "Survival Kits", Seasonal Favorites | Adirondack Winery Staff
Valentine's Day Survival Kit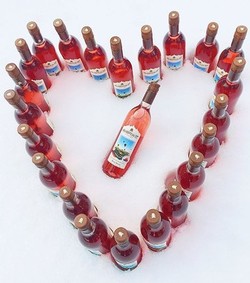 Planning the perfect Valentine's Day can be tough, but Adirondack Winery is here to help! Whether you're looking for the perfect gift, a date night out or cozy night in, we have you covered – and just in the nick of time! From wine and gifts to tastings and special events, we'll help you find the perfect way to celebrate with your special someone!
Perfect Gift?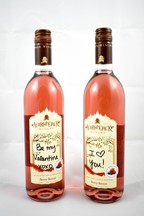 Give the Gift of wine with a Personal Touch to your special valentine!
One of our Best Selling Fruit-Infused wine, Berry Breeze, is available with Personalized Label options.
Just buy the wine Online, OR, pick it up at our Lake George Tasting Room and either have us, or hand-write your own personalized love note on the wine label!
Your significant other is SURE to be impressed with your thoughtful, unique gift!
Give the Gift of a pair of tickets to one of our upcoming special events for some quality time with your Sweetheart!
Bring your Valentine to Adirondack Winery!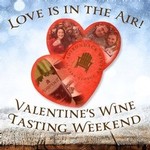 Come to Lake George for our annual "Love Is In The Air!" Valentine's Weekend! Cozy up at the tasting bar and enjoy a special "True Love" wine tasting session with eight wine samples, our "Cupid's Connoisseur Plate", specialty wine cocktail and more!
We'll greet you with a signature wine cocktail and a chocolate kiss...after all, what's Valentine's Day without something sweet?!
Enjoy all weekend long:
FREE Love Potion #9 samples (Our specialty!)
In collaboration with KRU Coffee of Saratoga, try our very special coffee that is brewed from coffee beans soaked in our Pinot Gris and then roasted to perfection! ($3 per cup. 50% from every cup sold goes back to Winter Carnival!)
Ask about our $200 value raffle basket benefitting Buddy Bear Blankets and Warren-Hamilton Counties Community Action. Included in the basket is 7 bottles of wines, local artisan foods, 2 premium wines glasses, and fun wine-related accessories. To purchase a raffle ticket ask our tasting room associate.
---
Staying in?
Fear not – we've crafted a menu for a romantic, 4-course dinner for two that you can create in your kitchen!
Happy Valentine's Day from Adirondack Winery!
Comments
Commenting has been turned off.