May 8, 2020 | Roberto Cruz
Build Your Own Charcuterie Board With These Pro Tips!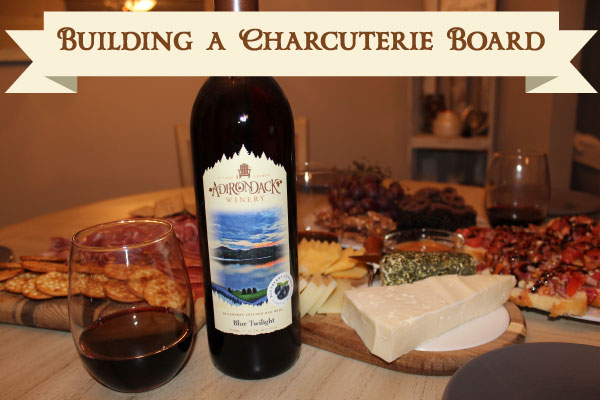 You don't have to be a world-class chef to build a first-class charcuterie board.
In fact, the most difficult aspect of creating this assortment of meats, cheeses and other bites of deliciousness might be pronouncing its name. (Say it with me: Shar – koo – tuh – ree. Very good!)
Translated from French, charcuterie means "cooked flesh" – and if done right, your board will not resemble this term in the slightest.
It is important, however, to know where your food comes from, and this particular appetizer originates from a time long before refrigeration, when curing meats was one of the only ways to preserve them.
Nowadays, building a charcuterie board is a chance to play with your food with mouthwatering results.
You can build a charcuterie board that focuses on a specific region of the world, such as Italy or Spain.
Or you can organize your items based on color, with purples, greens or yellows that pop off the plate.
Whichever way you decide to do it, I encourage you to have fun and try something new every time. And don't forget the wine – and plenty of it. Here are some charcuterie board tips for beginners and pros alike.
Pick Your Plate
A charcuterie board can be as visually appealing as it is tasty. One way to get started in the right direction is to choose a serving dish that is pleasing to the eyes. A large wooden cutting board will certainly do the trick. Another option is a dark-colored slate board. These have become increasingly popular for their look, but also because they do not absorb flavors and smells from the foods you serve on them.
Mix Your Meats
When you think of a charcuterie board, as opposed to a cheese plate, you think meats. This is your board, and you can choose what you want, but it's always a plus to offer some thinly sliced meats and others with a thicker cut. The Italian dry-cured ham known as Prosciutto is a great choice, offering salt and fat that melts when it hits your tongue. Often used to wrap pretzels, figs or melon, Prosciutto is great when paired with white wine. For your Cabernet Franc or Merlot drinkers, consider hard salami, sopressata or capicola, all of which have a smokiness that will taste great with their vintage of choice.
Pro tip: If you're serving a charcuterie board as an appetizer, about 2 ounces per person will do just fine. If it's your dinner, you may want to up the ante to about 5 ounces per person.
Cheese Please
Choosing your cheeses may be among the most daunting tasks of building a charcuterie board – but it doesn't have to be! Embrace all your choices and remember it takes a bold drink to pair up with a bold cheese.
Like with the meats, it's good to have different options when it comes to texture. In addition to chopping up a cheddar cheese block, add creamy, spreadable goat cheeses that pair perfectly with Seyval Blanc or Pinot Gris.
No Carb Counting Today!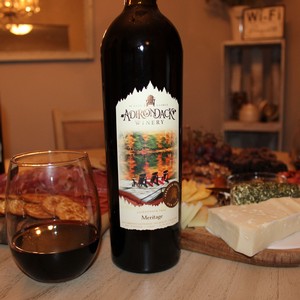 A charcuterie board is an eat with your hands endeavor and your breads and crackers serve as the vessel for getting the foods from the plate to your taste buds. Crunchy crostinis are great if you plan to serve a tapenade or pesto, but there are literally hundreds of recipes for dressing up these little crispy bread bites in everything from avocado to mushrooms and artichokes and even sweet potatoes.
If you want to skip the bread, veggies like celery and carrots are a nice alternative.
Pile on the Extras
The best part about a charcuterie board is that there are no rules.
Add on your favorite fruits and vegetables and don't forget the dips like hummus, mustard and jams.
Baby pickles and olives are great if you enjoy those flavors. Embrace seasonal foods too!
Last but certainly not least, add chocolate and dark berries to serve as your dessert. Dark chocolate pairs great with red wine and berries are wonderful, especially if you're drinking a berry-infused sweet wine.
Like I stated before, it's your board and you can build it any way you want. The same goes for your beverage choice: if you like it, that's all that matters. Good luck and good eating!
Need to stock up on wine? Click here to browse our selection of 30+ fruit-infused and traditional varietals made in the heart of the Adirondacks!
Comments
Commenting has been turned off.